Xray XB8 & XB8e 2021 1/8th buggies

Xray XB8 & XB8e 2021 1/8th buggies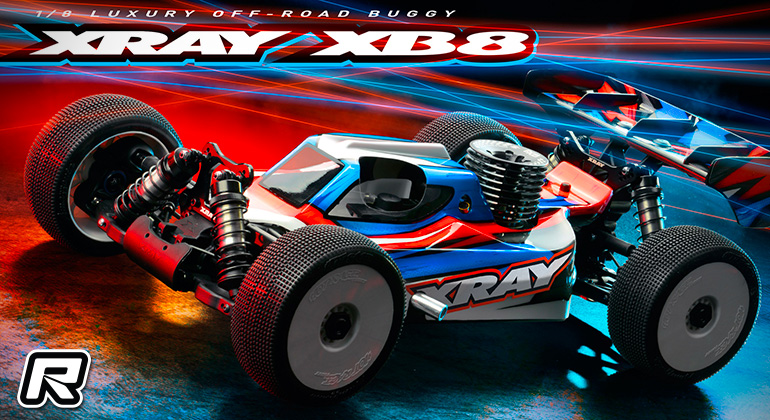 Xray have introduced their updated for 2021 XB8 and XB8e buggy, which are both more focussed on refinement rather than major updates. The XB8 sports an updated chassis design that incorporates keyed steering posts, new fuel tank position and new mounting positions for chassis balance weights, there are also shorter 93mm rear drive shafts which improve outdrive clearance during extreme suspension travel. A new body design improves aero characteristics and making the car easier to drive with other updates including improved braking cams with an updated design for improved braking efficiency, stronger and longer conical servo saver spring has a greater adjustment range, an all-new servo saver with chassis locked posts for more secure installation and finally an all-new servo saver top deck that integrates with the new servo saver. The XB8e incorporates many of the same updates but also has a new E concept with two different layout alternatives, rear motor position with a single battery position on the left or front motor position using saddle pack batteries in the rear. A 2-piece battery holder for saddle pack layout improves balance and lowers vehicle CG while the standard battery holder is moulded from new harder material for reduced flex. Also included is two graphite servo holders, one for each motor/battery configuration as well as a compact electronics mount for speedo and receiver when using the saddle pack battery configuration.
View the full presentation of the new XB8 and XB8e on Xray's website.
The post Xray XB8 & XB8e 2021 1/8th buggies appeared first on Red RC.
... Lire la suite sur Red RC - RC Car News