JConcepts 2.2″ Fling Kings & Renegades Jr tires

JConcepts 2.2″ Fling Kings & Renegades Jr tires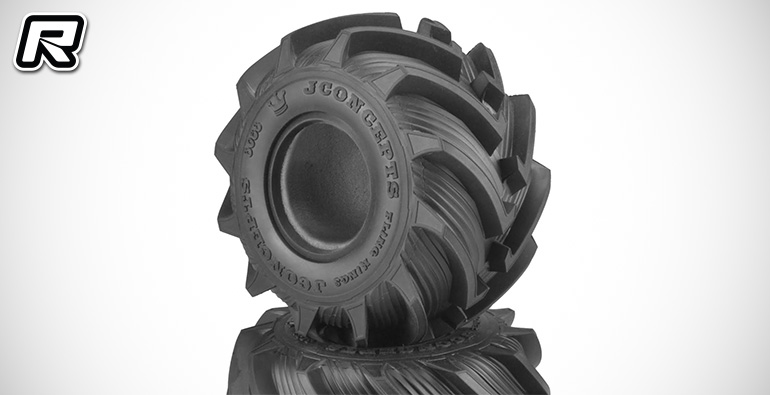 JConcepts have introduced two new 2.2″ versions of their well known Monster truck tires, the Fling Kings and the Renegades Jr. Starting with the Fling Kings, they are the first RC Mega Truck tire, specifically designed to throw mud, dirt, gravel and grass just like the real thing. The giant-sized tires are tall enough to dance through the deepest RC loam, however, it is the tall lugs that separate them from the rest. The 1:1 tires were hand-cut to produce the most wicked looking tires on the block ad the JConcepts tires are uniquely built to replicate a hand-cut set, however, deep tread remains to do the "mega" land damage the drivers and enthusiasts crave. One of the most impressive details about the Fling Kings, they are designed for a JConcepts 2.2" wheel, making them aggressive in appearance while the bead of the tire features the traditional 2 step surface which provides a massive amount of area for glue to rest giving the utmost security for full-throttle mud runs. The Fling Kings measure in at 5.50 x 2.5 x 2.2" and are available in both blue and gold compounds and fit directly to JConcepts wheels.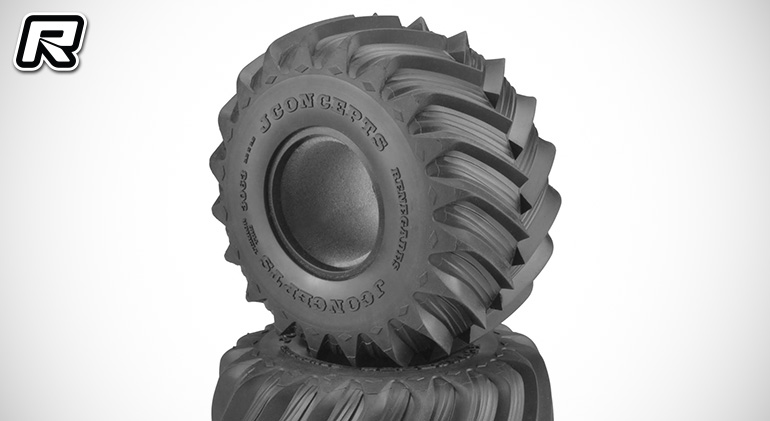 The chevron style lugs of the Renegades Jr 2.2 tire has been created with specially designed back-cut tread and shaved carcass areas imitating the real thing. At rotation, the tread still stands tall and provides a hefty edge of forward grip in a variety of conditions. The back-cut section provides a small transition during high-speed corning which conform to changing terrain and obstacles while the sidewalls have been treated with wording, designs and descriptions consistent with 1:1 tires during that generation of performance. The low-profile stance of the Renegades stays very flat during racecourse competition, speed-runs or general use and the tire carcass profile holds the weight extremely low while the design of the tire beads allows just the right amount of contact patch for gluing and application. The Renegades measure in at 5.50 x 2.5 x 2.2" and are available in both blue and gold compounds and fit directly to the Midwest wheels.
Source: JConcepts [jconcepts.net]
The post JConcepts 2.2″ Fling Kings & Renegades Jr tires appeared first on Red RC.
... Lire la suite sur Red RC - RC Car News