Spektrum SR6110AT 6-channel AVC telemetry receiver

Spektrum SR6110AT 6-channel AVC telemetry receiver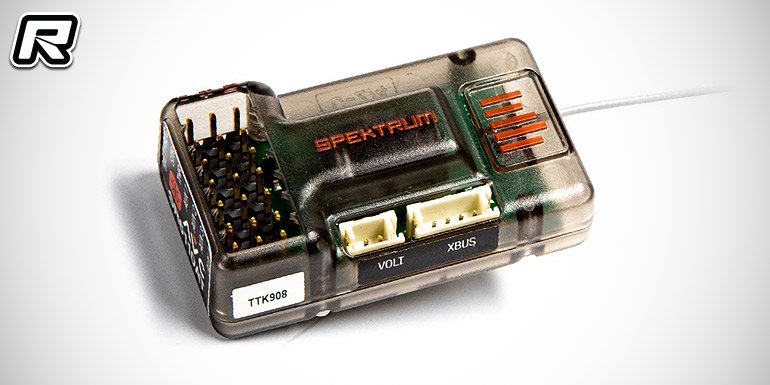 Spektrum's SR6110AT 6-channel AVC telemetry surface receiver features a specifically tuned AVC stability algorithm to produce the best driving experience for speed run, stunt and basher vehicles. The SR6110AT will better help drivers manage drifts and slides as well as creating a more predictable transition between reverse and forward throttle when performing reversing manoeuvres. Featuring an extended 228mm antenna it gives drivers ample amount of wire to get the antenna up and away from the surface and the electronics. This is perfect for retaining connection to low to the ground speed and stunt bashers, even when pushing the limits of their driving range. The receiver is compatible with DSMR and DSM2 Spektrum transmitters and it offers full-range telemetry capabilities with Spektrum Firma Smart ESCs.
Key features:
– 6-channel DSMR / DSM2 receiver
– Full-range telemetry capabilities with Spektrum Firma Smart ESC
– Great for models that will benefit from AVC Technology that need additional channels for lights, shift servos and other accessories
– Steering priority puts the driver in complete control
– Fully adjustable-set the precise amount of AVC stability you want or turn off if desired
– Uniquely designed AVC technology for Stunts driving and Bashing
– Extra-long antenna suited for low to the ground vehicles and marine applications
– Water-resistant "Realkote" coating protects electronics from dust, debris and moisture
– Voltage sensor data port, voltage sensor included
– Works with any RC car, truck or marine models
– Compatible with all DSMR and DSM2 Surface transmitters
Source: Horizon Hobby [horizonhobby.com]
The post Spektrum SR6110AT 6-channel AVC telemetry receiver appeared first on Red RC.
... Lire la suite sur Red RC - RC Car News