Weylin Rose doubles at DieHard RC Winter Series (...)

Weylin Rose doubles at DieHard RC Winter Series Rd9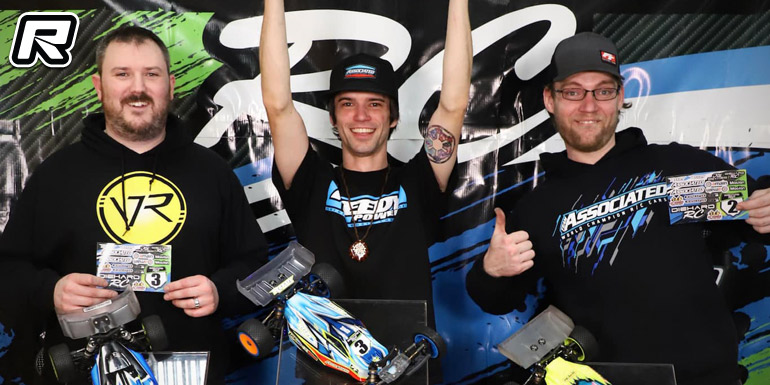 Round 9 of the DieHard RC Winter Off-road Series was held in Snohomish, Washington this past weekend, attracting over 180 entries including a strong field of 20 novice drivers. In the premier 2WD Mod Buggy class it was Team Associated driver, Weylin Rose with the overall TQ and he also came out on top in the single 6-minute A-main event, leaving behind Jonathan Cantrell (Team Associated) in 2nd, some 4.1 seconds back. TLR's Jeff Jenkins Jr. would complete the top 3 result, roughly 0.8s behind Jonathan. In the 4WD Mod Buggy class it was again Weylin Rose with the overall TQ and win as Wes Briscoe came in 2nd, already two laps down after the single 6-minute A-main. Jonathan Cantrell would end the day on the 3 spot, some ten seconds behind Wes.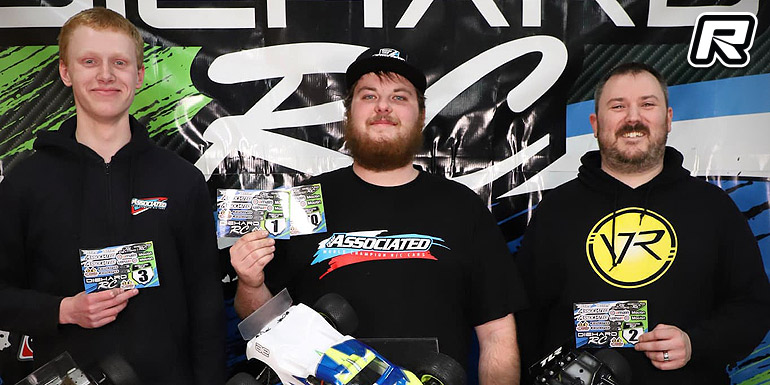 In the Truck category it was Tyler Wilbur with the overall TQ and win some 8.5 seconds in front of Jeff Jenkins Jr. as Ashon Bristol came in 3rd, another 1.3 seconds back.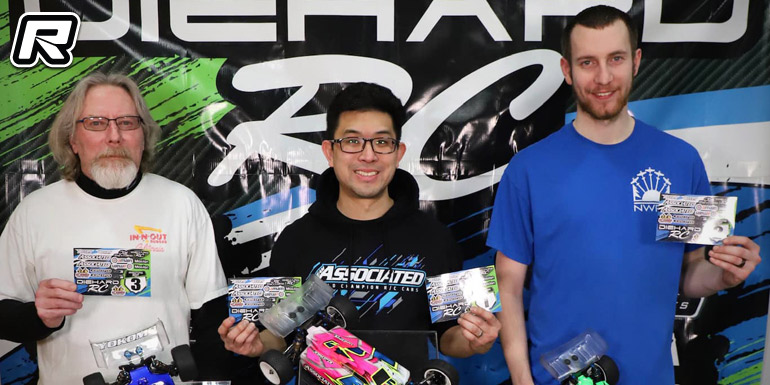 13.5T 4WD Buggy was swept by Kelsey Miyoshi who took the overall TQ and also the win in the 6-minute A-final from Jesse Austin 2nd and Jeff Jenkins in 3rd.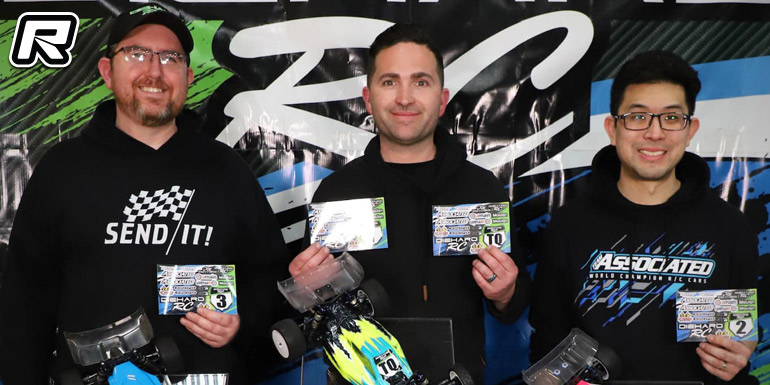 The 17.5T Buggy class was TQ'd and won by Nathan Lovelace as Kelsey Miyoshi and Brandon Dyche came in 2nd and 3rd respectively.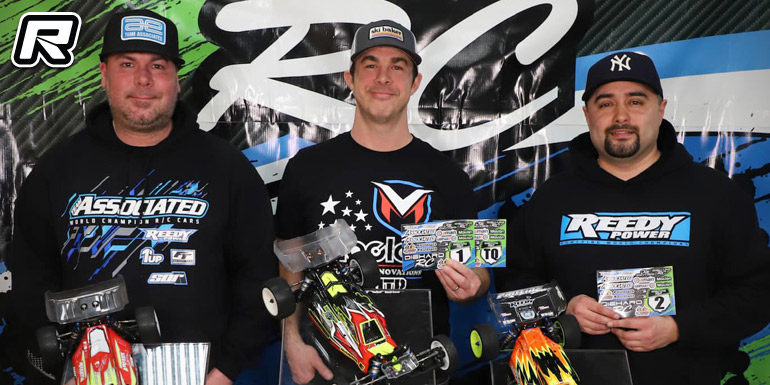 40+ 2WD Buggy had Shay Goodland taking the TQ and also the winning honours as Doy Schultz and Sean Maybell completed the top 3 results.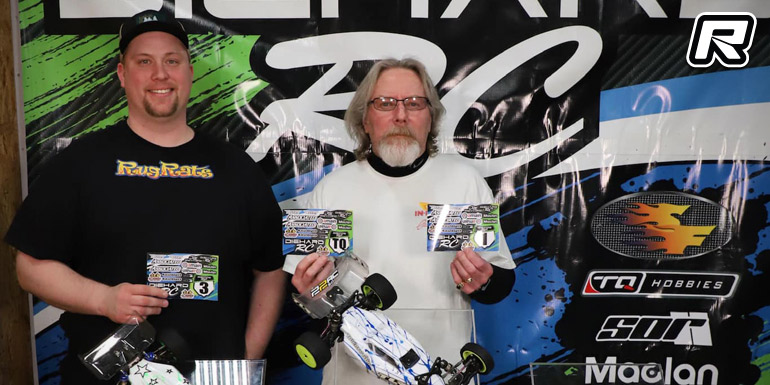 In the 21.5T Sportsman Buggy category Jeff Jenkins took the TQ and win as Joe Kinsella and Mike Krich came in 2nd and 3rd respectively. Lastly in the Novice class it was Beau Rarig with the win, coming from P2 on the grid, as TQ Tristen Jenkins had to settle for 2nd overall, a lap behind. Another lap back it was Elliot Goodridge with the final podium spot.
Images: DieHard RC [facebook.com] | Helena Taylor
The post Weylin Rose doubles at DieHard RC Winter Series Rd9 appeared first on Red RC.
... Lire la suite sur Red RC - RC Car News