ZooRacing BAYBEE 190mm touring car body shell

ZooRacing BAYBEE 190mm touring car body shell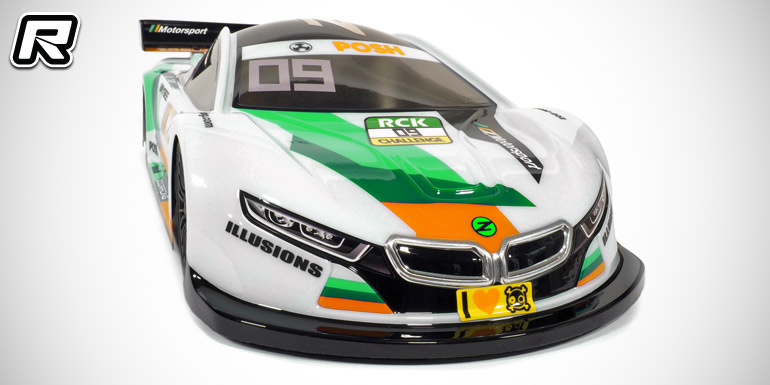 ZooRacing have introduced their new BAYBEE touring car body shell for 190mm chassis. The lid is basically an evolution of the ultra-popular DBX with a comparable roof line and design, however the slightly stretched roof reduces aerodynamic drag, resulting in higher corning speeds, something especially stock class racers will be looking for. New for the BAYBEE is also a longer and rounder front end shape for increased corner speeds under power, allowing for precise handling especially in larger corners while reducing tyre scrub at the same time which further helps to maintain high speeds and smooth cornering. All this comes without sacrificing low-speed steering with the BAYBEE offering razor-sharp steering response in technical parts of the track. Compared to the already low-profile appearance of the DBX, the BAYBEE features a once more lowered shoulder line, hood and trunk section allowing to substantially to mount the body lower on the chassis, resulting in a once more lowered overall centre of gravity. Part of the package is also a redesigned High Efficient rear wing that is of a curved design, following the new rear end shape which results in an even more efficient air flow between body shell and wing. Other aerodynamic features include redesigned side skirts for optimised airflow and further improved stability while reinforcement ribbing on the trunk ensure best possible rigidity even under heavy loads as they occur in today's modified class racing. Last but not least comes the realistic front end design that not only makes for a cool new look but the sculptured hood design is also meant to improve airflow and overall stability and durability of the body shell.
On top of that all is the new ZOOlite moulding process that reduces the overall weight of the standard thickness 0.7mm body shells by about 10g. This ensures the standard shells are legal for all races with minimum body weight rules, such as the ETS, while significantly lowering the overall centre of gravity. In addition the BAYBEE is also available in ZooRacing's proven, lightweight 0.5mm variant for everyone looking for the utmost of performance. Included with the body come 2-step window masks, a detailed decal sheet and lightweight wing mount hardware.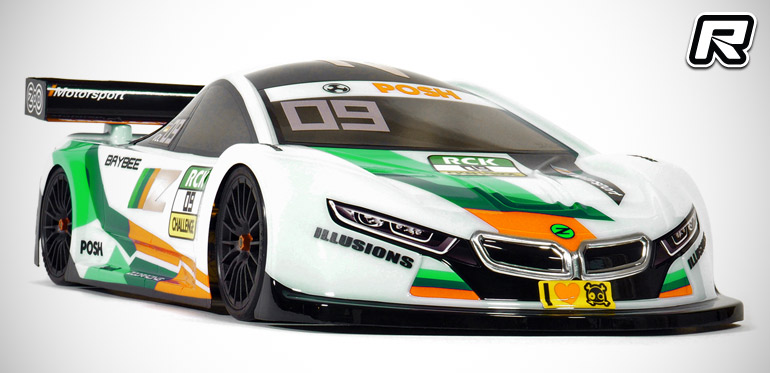 Features:
– CAD designed
– Specialised LCG body shell with a more realistic design and less aerodynamic drag
– Long, low, and yet realistic front end with sculptured hood and grille details
– Updated DBX-style roof section for less aerodynamic drag and higher cornering speeds
– Recessed roof to channel the airflow and to create greatly improved structural stability thanks to static reinforcement
– Reinforcement ribs on the trunk
– Structured rear end for anti-tuck capabilities
– Large wheel arches allow the body to be placed 4mm front or back (8mm in total)
– Large wheel arches ensure the tyres will not rub in whatever position
– Anti-tuck capabilities with structured side skirts
– Static reinforcement on the hood. Especially useful when running the ultra lightweight variant
– 0.5mm ultralight body weighs in at about 55g cut & including wing
– ZOOlite 0.7mm standard body weighs in at about 75g cut & including wing
– Detailed decal sheet
– 2-step window masks
– Wing mounting hardware
– 100mm grid on the rear truck lid for easy and convenient body mounting
– EFRA 4074 approved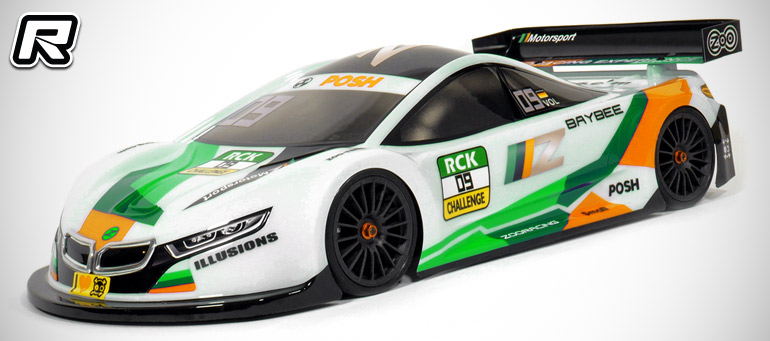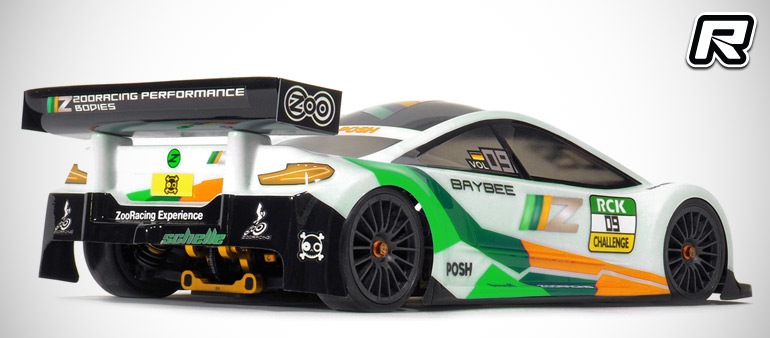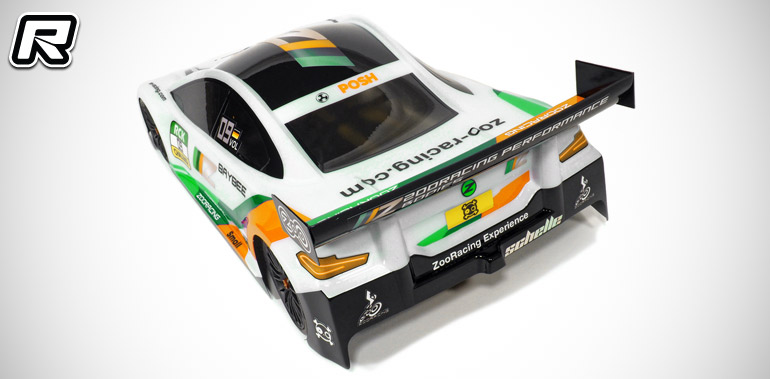 Source: ZooRacing [zoo-racing.com]
The post ZooRacing BAYBEE 190mm touring car body shell appeared first on Red RC.
... Lire la suite sur Red RC - RC Car News