Final day at Reedy opens with important wins for Evans (...)

Final day at Reedy opens with important wins for Evans & Rivkin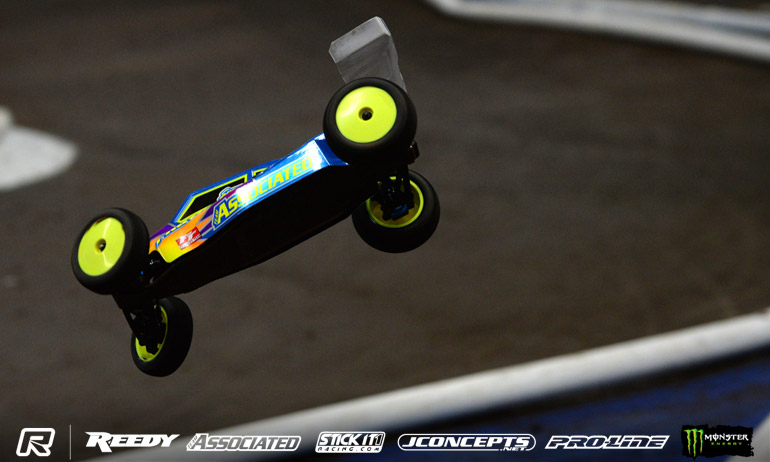 It is the final day of the Reedy Race of Champions at OCRC Raceway and racing got underway with important wins for defending champion Dustin Evans and Associated team-mate Spencer Rivkin.  Evans opened the 3rd round of 2WD with a win from pole leading home fellow front row starter Tanner Stees to put his title hunt back on track after a difficult first round of 2WD yesterday.  Starting from 6th on the grid, Rivkin took a significant win helped by a first lap pile up and a mistake from front row starter Lee Martin.  The key result of the round was however that of Race 2.  Points leader Jared Tebo would start on the front row alongside pole sitter Chris Sturdy while Ryan Maifield lined up 7th.  Taking an early lead and looking on target to make it three from three to set himself clearly on target for his first ever Reedy Race title, with 2 laps to go the race took a turn with the first of two mistakes from Tebo.  First the Tekno driver over jumped the table top on the penultimate lap ending up on his roof allowing Sturdy to go to the front but luckily for Tebo, Maifield also had issues on the landing. On to the last lap and under pressure from the Yokomo driver Tebo made another error dropping him to 3rd, a result that throws the 25th running of the legendary race wide open again. It was to be a tough start to the day for joint 4WD points leader Ty Tessmann who got a 6th for the round.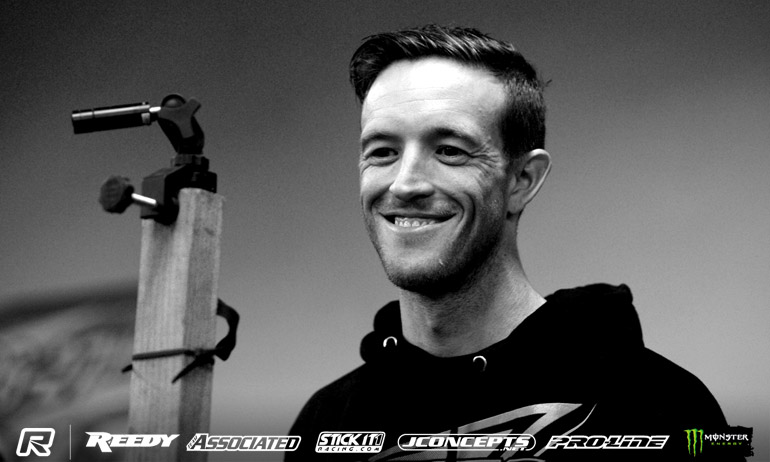 'We are back in it', was Evans' reaction, the Colorado driver now in the chase for a third Reedy Race title.  Only P8 in the first round of 2WD, he continued, 'When your first round is a throw out it is hard but we got to keep chugging away. I had to make the most of that front row start. I'll keep doing the best I can'. Only his second win of the event, he concluded, 'I made changes to the car for that one and I'm really happy with it now'.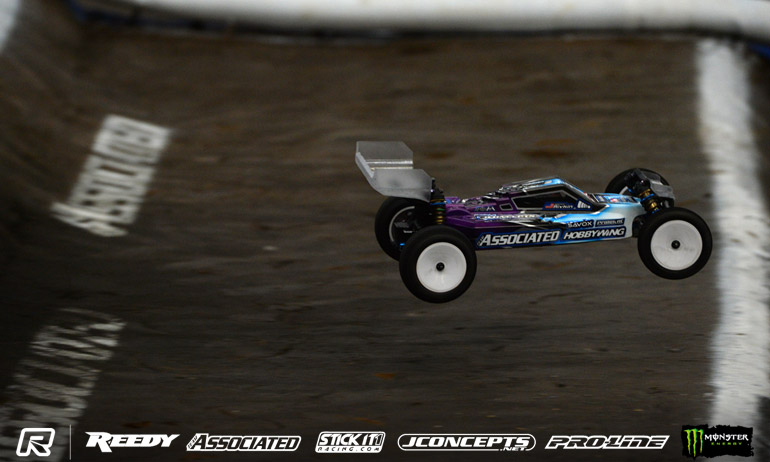 Rivkin summed up his win with, 'that was a big win from where I was starting'.  The driver now with the most race wins, he explained, 'At the start I got it wrong at the double and went to last but then everyone crashed at the single and I came out third and had Lee (Martin) and Aydin (Horne) ahead of me who I picked off one at a time and got around as they had mistakes.'  Asked about two moments he had in the stair case late in the race, which allowed Martin to come back at him for the lead, the former World Champion, said, 'It was definitely challenging out there. I just got a little side ways but it was nothing. That was an important win'.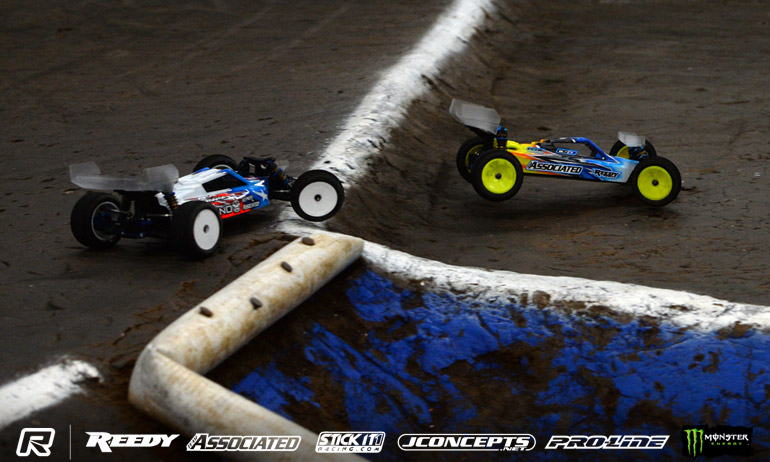 'It went really good till the very end', said a disappointed Tebo.  The Tekno driver, who runs an Associated in 2WD, continued, 'the car was great and I was just managing the race but then I jumped a little long at the table top. I cased it and dropped to second and after that I made an uncalled for error'.  He concluded, 'I lost two places which is a bummer but I am not going to let it effect me'.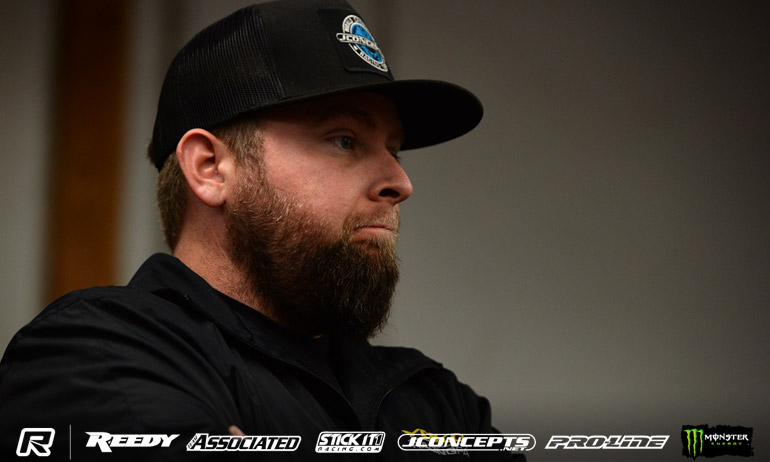 Pulling a good result from the round given his starting position, Maifield said, 'I was just patient with Orlowski and Clement and once I got by them I tried to catch up to Tebo and Chris.  He (Tebo) made a mistake but so did I but then I was close enough to him that when he made a mistake I could get by.  2nd out of that was a good result'.  Looking to the next round, the World Champion said, 'I have another mid pack start and I'll try again to make the most it'.
View the complete event results here.
View our event image gallery here.

... Lire la suite sur Red RC - RC Car News