Teemu Leino wins ENS season opener in Italy

Teemu Leino wins ENS season opener in Italy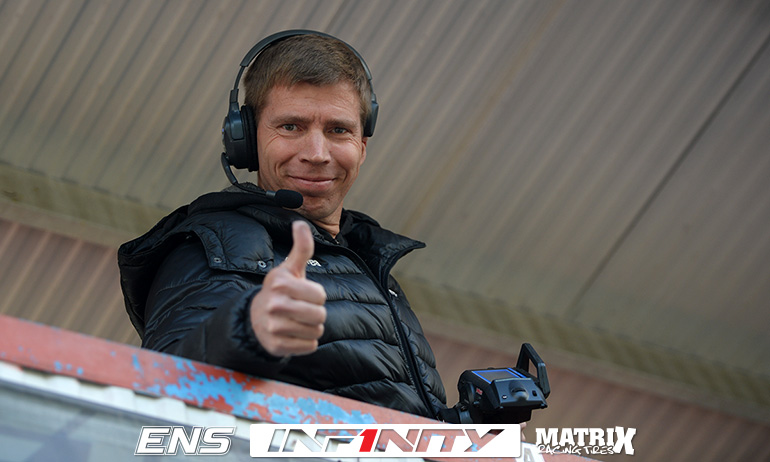 Teemu Leino has taken the win today in the 1/10th scale class at the opening round of the Euro Nitro Series in Bologna after rain caused a long delay in the day's proceedings. The Finn took the victory from a hard charging Alessio Mazzeo, with pole man Leo Arnold having to settle for the final podium spot in 3rd after the he ran out of tires at the very end of the race. Thilo Todtmann would take 4th for Shepherd with Jilles Groskamp finishing up in 5th. Asked about his race win the Infinity driver simply said 'the race was good', noting that they changed their planned tire strategy during the race, going from an outside only tire stop to a full tire stop, after he felt that the track was more abrasive following the morning rain. Very pleased with the performance of his IF15, Leino was also quick to credit the very fast fuel and tire stops by his pitman Felix for him being able to take the lead in the 30 minute final. Running in 3rd for a very long time, his tire strategy played out in the final 5 minutes as he was able to pass both Mazzeo and Arnold within 1 lap of each other and go onto win the race even though he too began to run out of tires at the very end.
Continue reading this report here or view our complete event coverage here.
The post Teemu Leino wins ENS season opener in Italy appeared first on Red RC - RC Car News.
... Lire la suite sur Red RC - RC Car News