JConcepts 2019 INS & NCTS – Announcement

JConcepts 2019 INS & NCTS – Announcement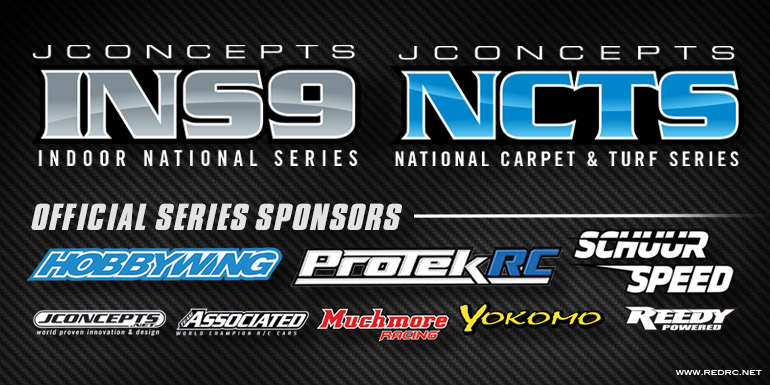 JConcepts have announced the Indoor National Series and National Carpet & Turf Series race dates and details for 2019. After eight established seasons, the INS has attracted over 12,000 entries with the goal of bringing the best RC racing experiences to the masses. New to the 2019 season, JConcepts recognizes the growing popularity of carpet and astroturf racing around the US and has partnered up with some amazing tracks to bring you an all new carpet/astro racing experience called the 2019 JConcepts National Carpet/Turf Series. JConcept's primary goal is to bring the best racing experience to all racers no matter the skill level, but also to promote and grow the hobby by focusing on various aspects of the RC racing experience. Classes run include 2WD and 4WD Mod Buggy, 17.5 Expert 2WD Buggy, 13.5 4WD Buggy, 13.5 Stadium Truck, 13.5 SCT, 40+ 2WD Mod Buggy, 1/10th 4WD Truggy and – new for 2019 – 21.5 Independent Buggy. More information can soon be found here.
INS Event dates:
Winter Indoor Nationals
Velocity R/C Raceway – St. Charles, MO
February 8-10, 2019

Spring Indoor Nationals
TRCR – Tacoma, WA
May 17-19, 2019

Summer Indoor Nationals
Hobby Action – Chandler, AZ
July 12-14, 2019

Fall Indoor Nationals
RC Excitement – Fitchburg, MA
October 4-6, 2019

Indoor National Finals
Beach RC – Myrtle Beach, SC
December 13-15, 2019
NCTS Event dates:
JConcepts Western Carpet Nationals
702 Raceway – Las Vegas, NV
March 22-24, 2019

JConcepts Northwest Carpet Nationals
Northwest Hobbies – Albany, OR
April 19-21, 2019

JConcepts Northeast Turf Nationals
RC Madness – Enfield, CT
September 6-8, 2019

JConcepts Midwest Carpet Nationals
Windy City Raceway and Hobbies – Arlington Heights, IL
October 25-27, 2019
The post JConcepts 2019 INS & NCTS – Announcement appeared first on Red RC - RC Car News.
... Lire la suite sur Red RC - RC Car News