2018/19 Mibosport Cup Rd2 – Report

2018/19 Mibosport Cup Rd2 – Report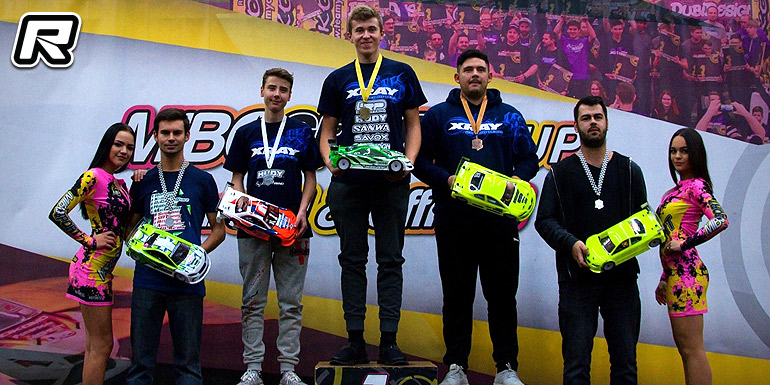 The second round of 2018/19 Mibosport Cup was held last weekend in Hrotovice, Czech Republic. The event attracted both national and international drivers of which over 200 made their entry. The most popular classes would be 2WD and 4WD Buggy along a very strong 43 entries for the increasingly popular Formula class. The weekend kicked off with free practice on Friday followed by timed practice and an hour of open practice on Saturday morning for all drivers that missed Friday's action. In the premier Touring Modified class Oliver Havranek, Matej Sulc, Patrick Gollner and first round winner Zdenko Kunak looked quick from the get go. The biggest challenge was between Oliver and Matej. Oliver did make the pass on Matej in A1, but did not manage to score a good result in A2. Matej however grabbed the important victory in second final and at the end he was the lucky one to stand on the top of Modified ranking list. Patrick Gollner kept Zdenko behind and took at least the 3rd spot while Zdenko Kunak had to satisfy himself with 4th place overall. The top 5 was completed by Andreas Stiebler.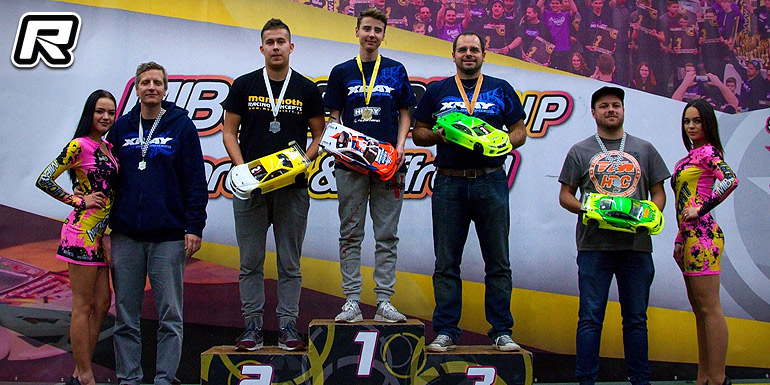 In Stock LRP Oliver Havranek, pre-event favourite, lacked a bit of pace in the controlled practises but was up to speed when it counted, taking the TQ and securing the overall victory in first two finals. Lukasz Mach, who was involved into strong fight with Marton Toth, came in 2nd as Marton finished 3rd ultimately. The fourth place went to Peter Miko while Jakub Klapacz was 5th.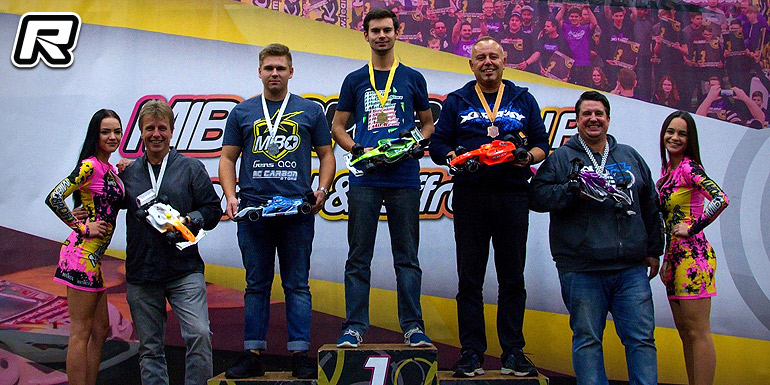 Andreas Stiebler was the man to beat in the Formula class, leaving behind his 42 competitors. Lukas Hoch would take the win in the final A-main to snatch the overall runner-up spot as Herbert Weber had to settle for 3rd overall. Thomas Dvorszky finished 4th and Werner Spannbruckner came in 5th overall.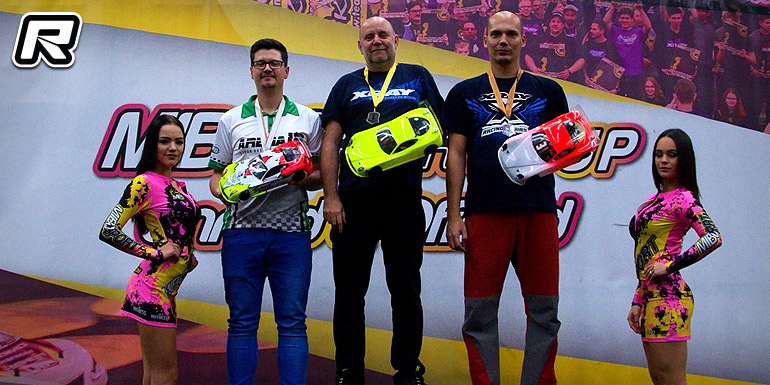 1/10 GT Pancar was in the hands of Igor Liptak. This experienced racer using a fluorescent yellow body was on fire and took the victory in the end. Right behind it was Martin Zvara finishing as runner-up. Marek Helbich completed the top 3.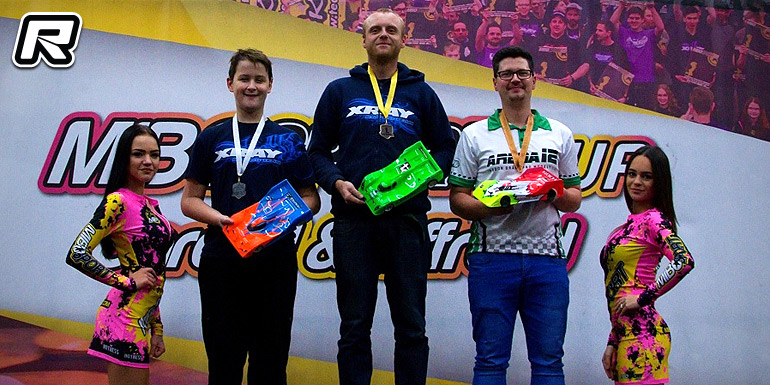 1/12 Pancar saw Tomas Liptak dominating through the whole day. Branislav Panak left Hrotovice with a 2nd place finish in his pocket while Martin Zvara, who is still finding a recipe how to get in front of the two Slovak guys, had to settle for 3rd.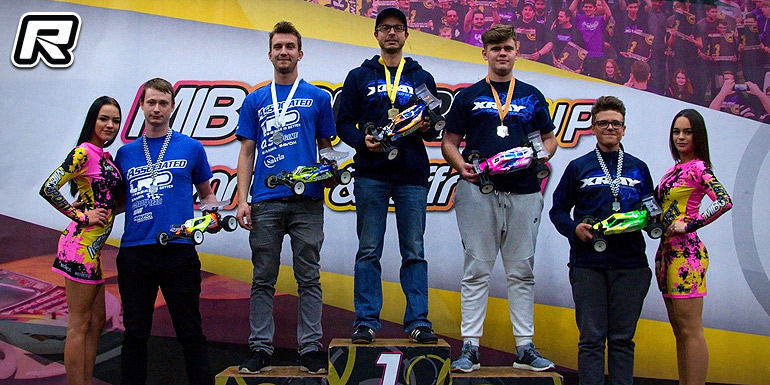 Over in 2WD Buggy Modified Hupo Hönigl managed to keep the whole field behind him and to take the victory. Ales Bidovsky performed good clean racing and a flawless drive awarded him with the runner-up spot. Adam Iszay secured the 3rd spot in front of Marek Schiller – probably the biggest surprise of the race. And finally, Max Götzl finished 5th.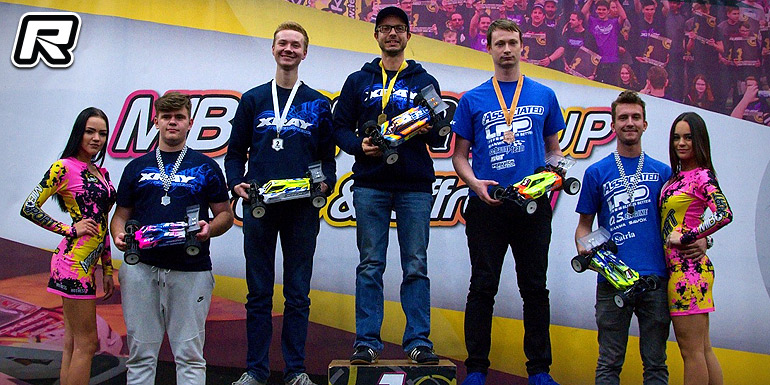 4WD Buggy Modified saw Hupo doing it again. Despite not taking the TQ, he mercilessly grabbed the victory, leaving behind Kaja Novotny in 2nd. Behind the teammates there was a strong fight for the 3rd spot. Marek Schiller's charge through the field was amazing – from 5th to 3rd position. Adam Iszay finished 4th and Ales Bidovsky came in 5th.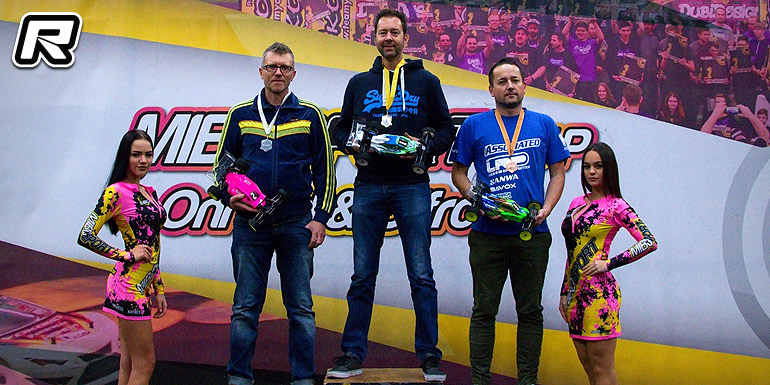 In 2WD Buggy Stock Chris van der Hagen had a good fight for victory with Josef Fenninger. Both drivers won one A-main leg each, so that A3 became the decider. In the last race of their racing day it was Chris who took the victory. Josef finished 2nd and Pepa Vich completed the top 3.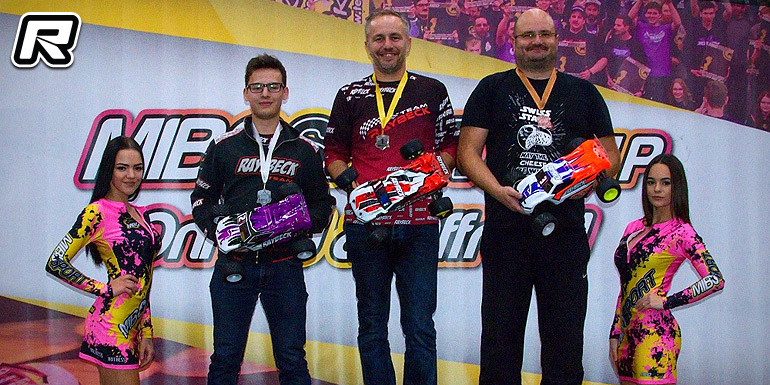 In Stadium Truck Jiri Rybak TQed this new class and led for the whole race. Jan Komorous finished in 2nd and Lukas Kyjevsky, struggling a bit to keep their pace, ended the day in 3rd.
Source: Mibosport [mibosport.com]
The post 2018/19 Mibosport Cup Rd2 – Report appeared first on Red RC - RC Car News.
... Lire la suite sur Red RC - RC Car News