Protoform WCICS Rd1 – Report

Protoform WCICS Rd1 – Report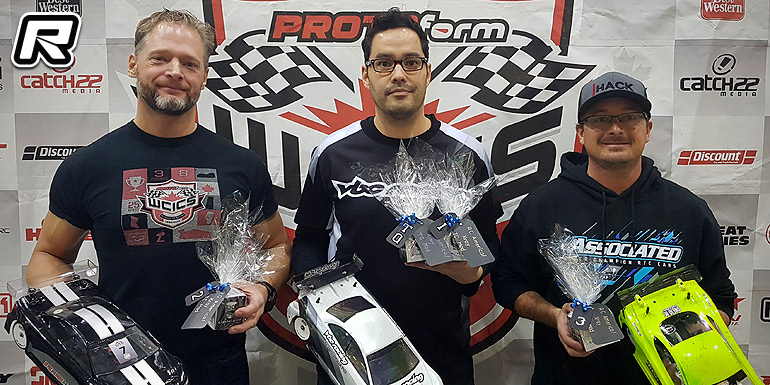 The Protoform Western Canadian Indoor Championship Series round 1 arrived at the capital city of Edmonton, Alberta to kick off the new season. NASCAR hosted a great race, with a team of volunteers, in a new venue which had a perfectly flat surface over a plastic subfloor that provided incredibly consistent grip and a flowing layout that put the focus on the racing. WCICS continued with the Sweep QTS-32 BK Black Carpet edition as the spec touring tire, which worked so well out of the box that some of the podium finishers in Touring Modified didn't glue the sidewalls at all. In Touring Mod the TQ was traded back and forth between Dennis Beck and his VBC and Josh Carter and his Xray, with Dennis taking TQ on the last lap of Q3. Then they went on to finish 1-2 for the first two A-mains, with Dennis taking the overall win, and Josh taking the win in A3, taking 2nd overall. Chris Jackman drove his Team Associated to a solid 3rd overall.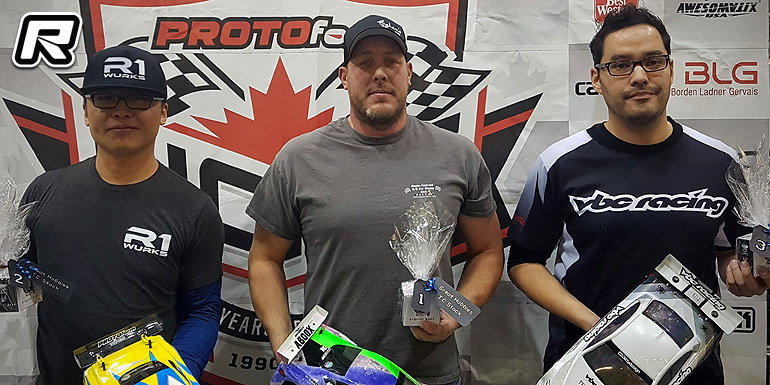 In Touring Stock Regina's Lance Radke and his Awesomatix battled with Dennis Beck's VBC and Sammy Lee's Awesomatix, with Lance taking A1 and A3, Sammy A2, and Dennis in the top 3 in all legs, for a final podium of Lance, Sammy and Dennis.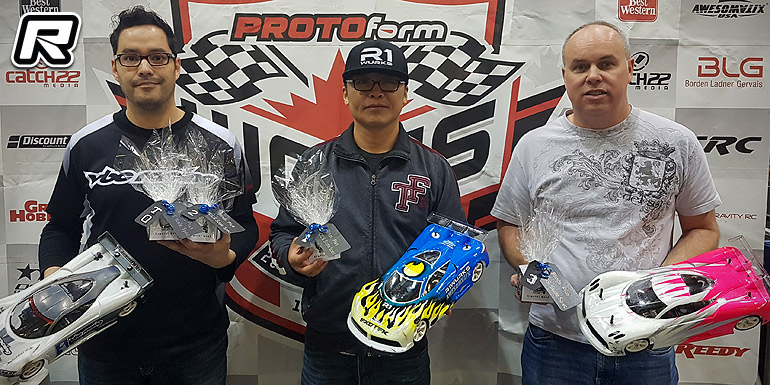 With a great turnout in the Scale Spec class, Dennis Beck took TQ, but then ran into trouble in the mains, with Sammy Lee taking A1 and A3, Dennis A2, and Walter Slany with consistent runs putting him on the 3rd spot of the podium.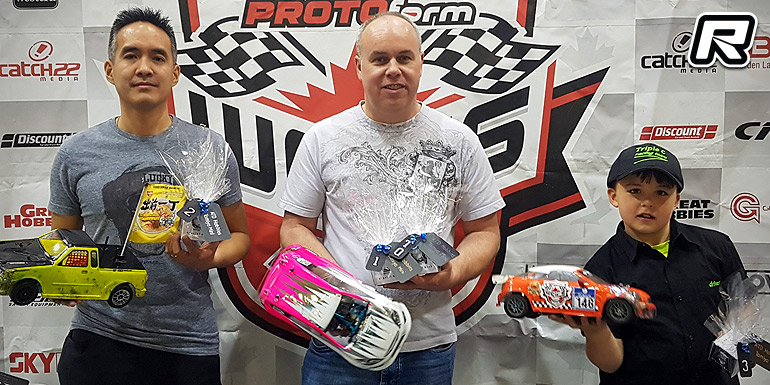 Calgary's Walter Slany took a solid TQ in the Tamiya Mini class, and won legs 1 and 3 for the overall, with Ivan Chan taking A2. Young Cole Chura, one of our youngest podium finishers ever, drove to two solid 3rd place finishes and 3rd overall.
Calgary's Steve Wiens set the TQ and won A1 and A2 for the overall Formula class win. Jody Archer won A3 for 2nd overall, with Ivan Chan finishing 3rd on the podium.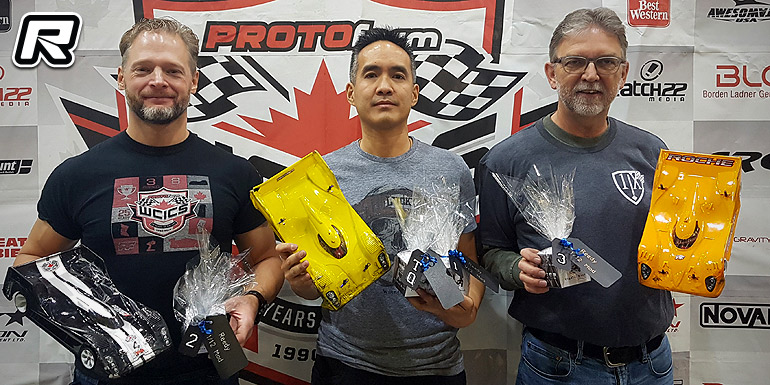 In 1/12th Mod Ivan Chan set TQ and then won A1 and A2 for the overall win. Josh Carter won A3 for 2nd overall, with Rob McCaskill finishing consistently strong for 3rd spot on the podium.
Young racer Cole Chura once again steps on the podium, this time on the top after setting TQ, then winning A1 and A2 of 1/12th Stock. Ivan Chan took a couple second places for 2nd overall, with Kyle Chura taking the A3 win, and 3rd overall.
Round 2 of the championship will be held in Saskatoon, Saskatchewan, hosted by SARCAR on Oct 19th
Source: WCICS [wcics.ca]
... Lire la suite sur Red RC - RC Car News