Volker from Rheinard in opening qualifier at DHI (...)

Volker from Rheinard in opening qualifier at DHI Cup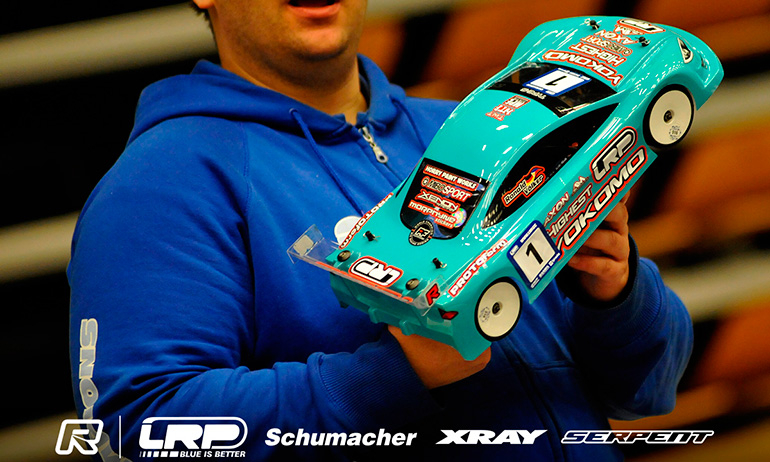 Ronald Volker took a convincing TQ in the opening round of qualifying at the DHI Cup, the Yokomo driver having more that 2-seconds over the Infinity of Marc Rheinard. Having topped seeding, after a four hour break while qualifying got underway for Offroad, Volker led away the top heat pulling clear of the field.  Behind, Elliott Harper ran second on track initially but was quickly caught up by Rheinard who eventually moved by the Schumacher driver with that the order in which they would stop the clocks after the 5-minutes. Behind the Top 3 Yannnic Prumper would survive contact with Viktor Wilck to post the fourth fastest time ahead of Yokomo team-mate Christopher Krapp with Awesomatix's Patrick Hornum completing the Top 6.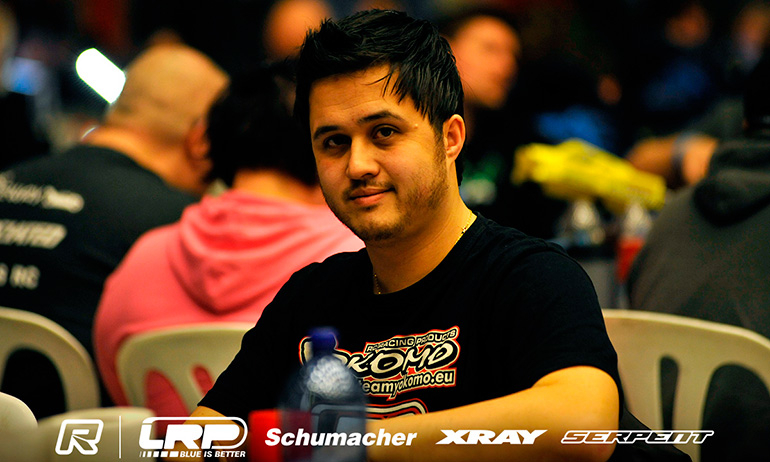 'After not running for 4-hours the tracton increased again and it was even harder to drive than before but I'm happy with a good clean Q1', was Volker's reaction to his TQ run.  A 7-time champion of the DHI Cup, he continued, 'I need to make the car easier to drive.  I have a huge steering and corner speed and think this is what gave me the advantage but I need to work on getting more rear grip'.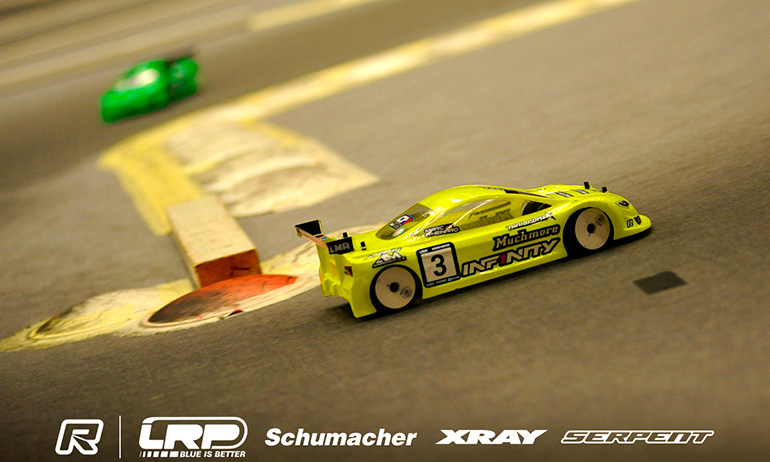 Commenting on his first qualifying attempt, Rheinard said, 'I have zero feeling in the tyre. It is like a boat sliding around'.  His first DHI Cup with Infinity, he continued, 'I know the car is good but I don't know what set of tyres to use', concluding, 'it is not fun to drive'.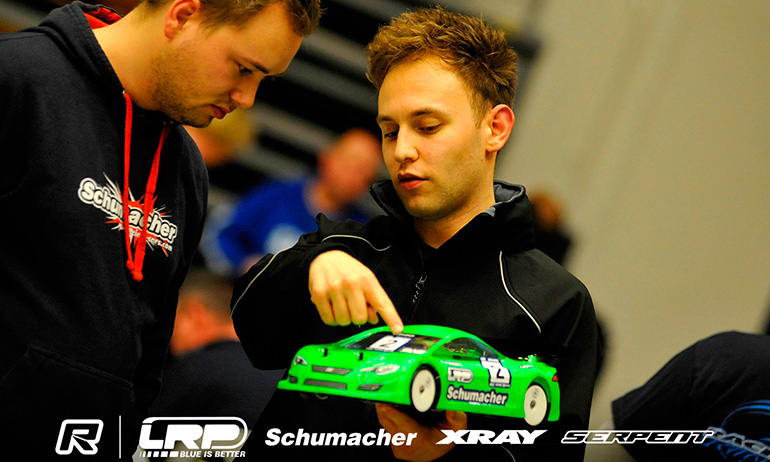 'A good start I guess' was how Harper described Q1. Making a shock set-up change to his car for qualifying he said 'I'm not sure it was as good. It still had good corner speed but I'm going to change back for tomorrow'. Suffering a roll over and a crash in the chicane he said this was a result of the car being 'a bit harder to drive' as a result of the change.  Reverting to his practice set-up he said, 'Lets see what we can do tomorrow'.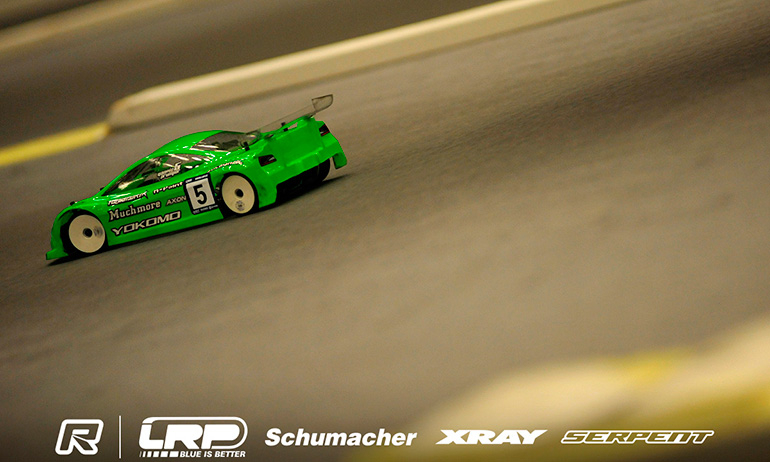 'Not so bad actually' was Prumper's reply when asked how he felt Q1 went.  He said, 'Viktor shut down in front of me and I hit him in the sweeper and lost 8/10th', his deficit to Harper less than half a second.  Changing his diff position after practice he said it made little difference and his car was 'way too difficult to drive' making it 'difficult to make a clean 5-minute run'.  For tomorrow morning second qualifier he said he needs to find something to make the car more stable in the rear.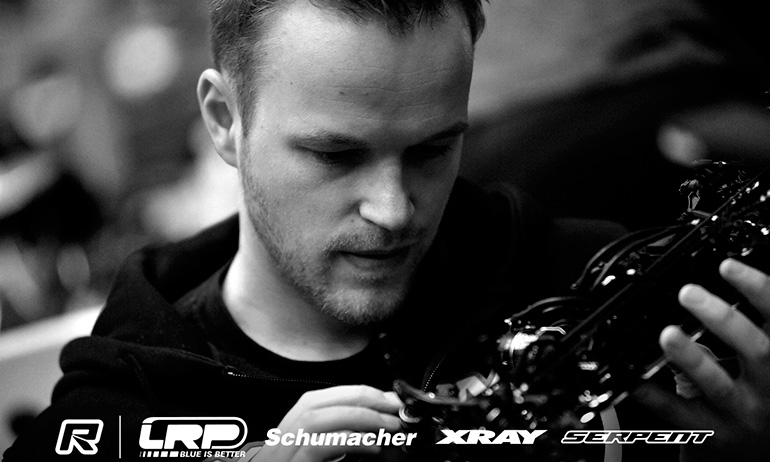 Krapp reported similar difficulties with his car saying, 'it is hard to keep it on 4-wheels for 5-minutes'.  Feeling he car was set too soft making it feel 'lazy overall', he plans to stiffen it up for tomorrow by trying harder diff and shock settings.
View our event image gallery here.

... Lire la suite sur Red RC - RC Car News