Volker again in Q2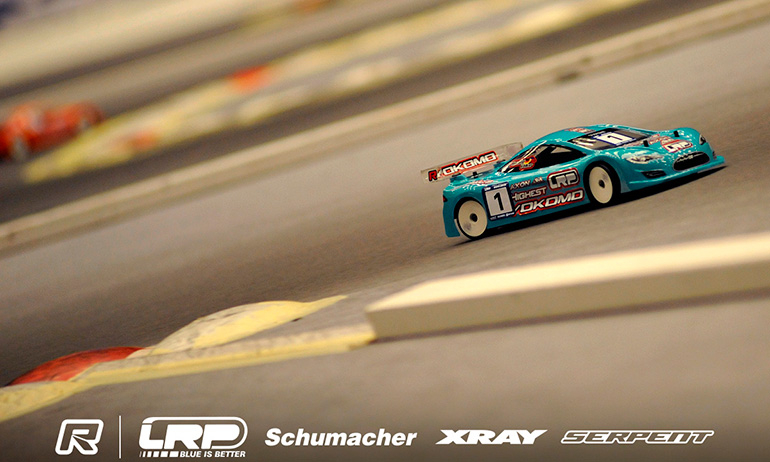 Ronald Volker picked up where he left off last night at the DHI Cup as he opened Day 2 of the event with another TQ run this morning in Denmark.  Taking Q1 comfortably over Marc Rheinard, the Yokomo driver appeared to have an even greater advantage for the second round stopping the clocks two & a half seconds up on the Schumacher of Elliott Harper even after late contact with former Champion Viktor Wilck.  Yannic Prumper would post the 3rd fastest time followed by the Xray of Markus Hellquist with Wilck fifth while Rheinard completed the Top 6 after a 4-second mistake in the latter half of the qualifier.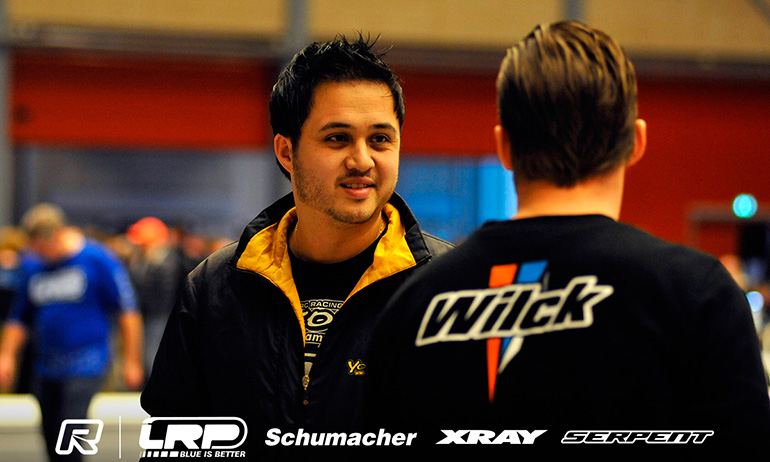 'I changed the tyre prep only and it was an improvement', was Volker's reaction after Q2 adding, 'the car had more control and better stability'.  Planning to continue with the new tyre prep, the German said he will make a small shock adjustment for Q3.  Asked about his incident with Wilck, he said, 'Viktor wasn't sure to open for me or wait for the straight, but I was already there and tapped him.  Luckily my gap was big enough and it only cost me a few tenths but it cost him about 2-seconds'.
Summing up his first run of the day, 2 more qualifiers on today's schedule, Harper said, 'it was OK'.  The multiple World Championship finalist continued, 'at the beginning it was really difficult and the car was sliding a lot.  It got better over the run but I think I will work on tyre prep for the next one'.  Having dropped into the clutches of Prumper, he said once the car came in he could 'pull away from Yannic' with Rheinard's crash also helping his result.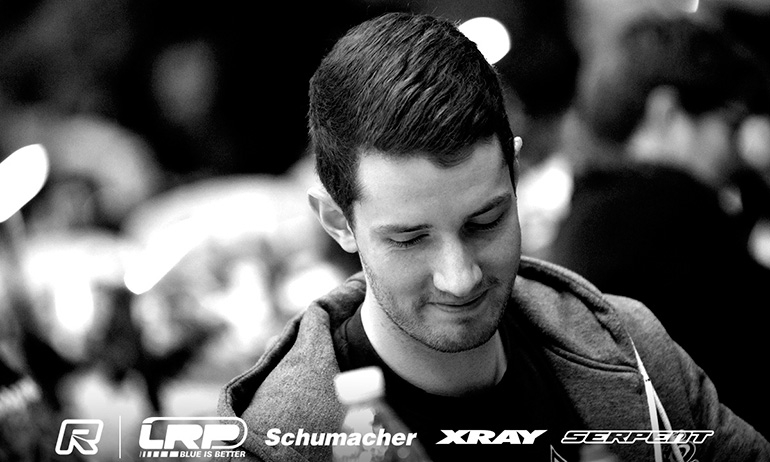 Prumper had the opposite problem to Harper.  He said, 'The first 2-minutes was ok but then I had absolutely zero rear traction'.  Looking at team-mate Volker's car, he added, 'maybe I will copy Ronald's set-up'.  The German said his problem is that he has to do the 'whole race on one set of tyres because of the two sets I got one is undriveable but maybe now the other set is finished too'.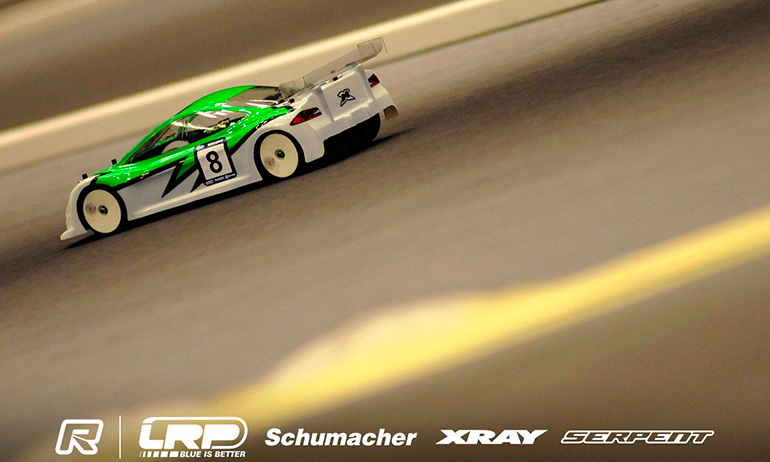 While the official Xray team is absent from this year's DHI Cup, Swede Hellquist did a good job of representing the brand with his P4 run.  Reporting 'traction is higher today', the 22-year-old said he gambled on adding more rear traction to his T4 set-up and while the car was 'super easy to traction roll' he 'managed to keep it down'.  Admitting his set-up 'is a risk', he continued, 'If I don't take it I wont be fast'.  For Q3 he plans to make further small change saying 'I need to get quicker, Ronald is way too fast'.
View the complete event results here.
View our event image gallery here.

... Lire la suite sur Red RC - RC Car News