Coelho leads the way China in early 2WD practice

Coelho leads the way China in early 2WD practice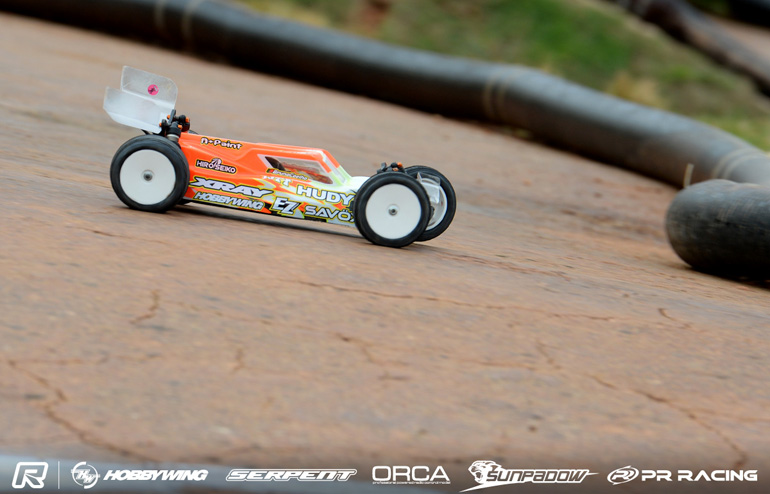 With the first two rounds of free practice complete at the 2WD Offroad World Championships in China complete it is Bruno Coelho who leads the way. The Xray driver set the fastest 3-consecutive laps on his second run to top the times by a massive 2.5-seconds from Naoto Matsukura after posting a fastest lap of 24.788. With things much more closely bunched from P2 to P6, the five drivers separated by 3/10ths of second it was Jared Tebo, the last 2WD World Champion on dirt who completed the Top 3 ahead of Ty Tessmann, Joern Neumann and Dakotah Phend. With 4WD Champion Coelho fastest in contrast reigning 2WD Champion Spencer Rivkin, who celebrates his 19th birthday today in Xiamen, found himself 13th fastest.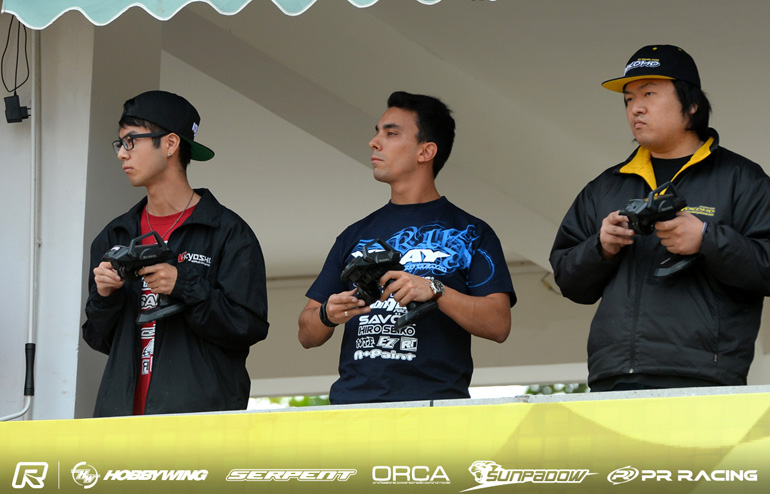 His first 1:10 Offroad World Championship on dirt, Coelho put his improvement in FP2 down to 'less mistakes' and a 'better car'. Switching to a softer spring, the sport's impressive all-round racer said, 'we changed some things which made the car more stable and gave more steering'. For the third of the four free practice runs he said they have more small changes adding they are taking a 'step by step' approach to fine tuning the set-up for the track.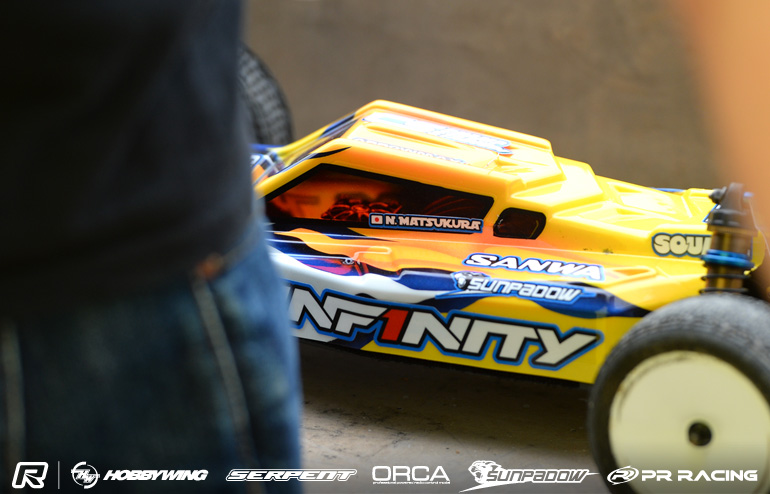 'A little difficult to drive' was Matsukura's response when asked how practice was going, the Infinity driver adding both the car and track were proving difficult. Choosing to run Associated cars, on his 'standard' B6 he said, 'I need to make a set-up that makes it more easy to drive'. Pointing out that this is his first offroad race of the year on dirt, his successful switch to 1:8 Onroad Nitro having been a big focus this season, the 2013 & 2015 4WD runner-up likes the track describing it as 'difficult but fun'.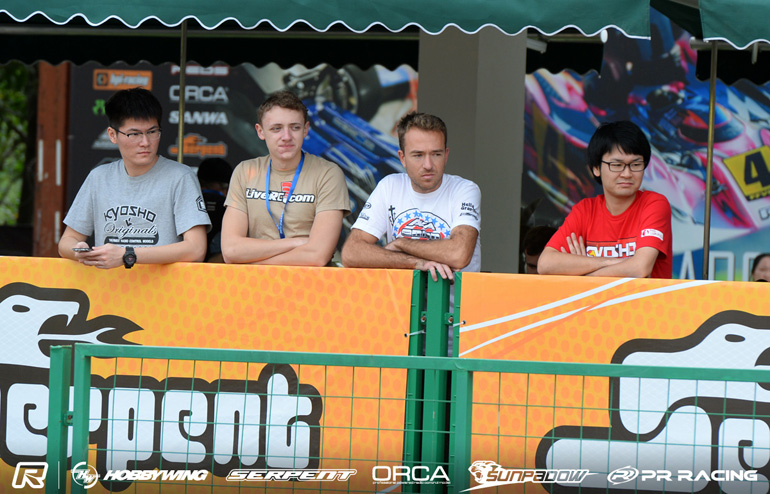 'For the start of the event its been pretty good', was how Tebo summed up early practice. The Kyosho driver continued, 'maybe my car was a little better the first run. For not knowing the grip levels it was pretty good. I changed a few things for the second one but will now go back'. Asked his thoughts on the track layout, the 2013 Champion said, 'I like it a lot. It's really fun to drive and its challenging'.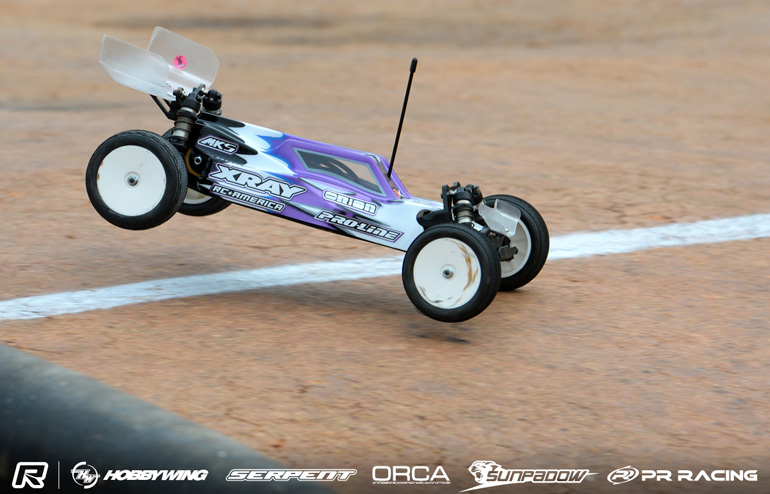 Setting the fourth fastest time in FP2, Tessman said, 'the first one I was figuring out the size of the track and after that we put more speed in the car and made a set-up adjustment'. The reigning US Champion added, 'I'm happy with how stable the car is and know we will just work on some fine adjustments'. Regarding the track, the Canadian said, 'It is going to be good for racing. It open so you can pass and then there are difficult parts. It's a fun track and the grip is good. I thought walking the track yesterday it would be higher but it is still high'.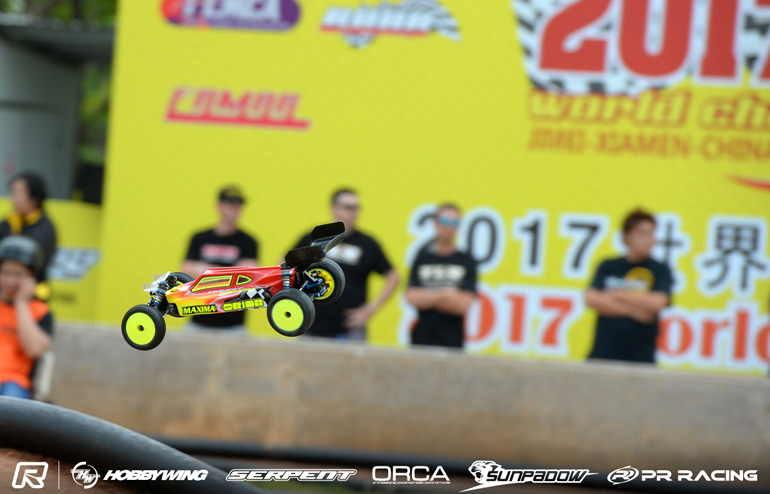 With his fastest 3-consecutive laps set in FP1, when he topped the opening practice, Joern Neumann said, 'the first one was good but in the second I was running with other drivers and couldn't run 3 clean laps'. Running as a privateer in terms of chassis but with his trip to China being supported by Pro-Line and Team Orion, the German is running an Associated in 2WD and will then switch to an Xray for 4WD. With the B6 having undergone some work by his long time mechanic Gerd Strenge, who has also made the trip despite no longer working in the RC industry, Neumann said the only planned change for FP3 is to try a different front tyre, the rear being a handout tyre from Sweep. Describing the track as 'pretty challenging', he said, 'the four doubles are very difficult to get right every lap and also some parts have more traction than others which makes the car edgy in one place and then have understeer in the next section'.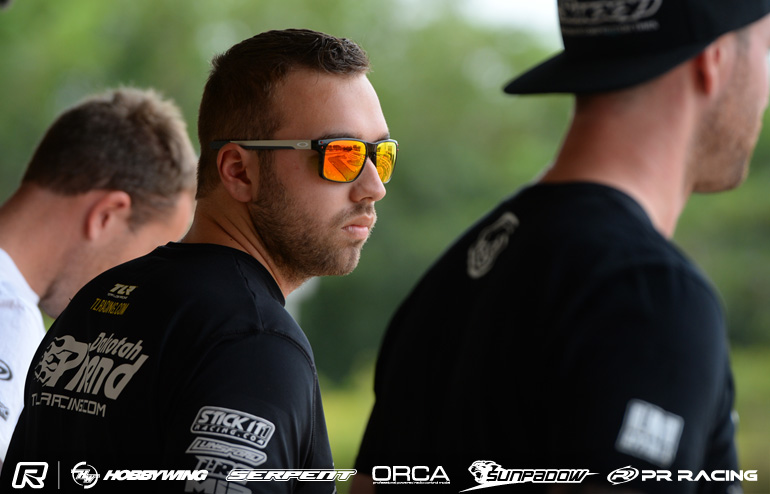 'Good so far' was how TLR's Dakotah Phend summed up his start to the event. The American continued, 'the track is definitely unique. The Double, double, double is difficult. There are some hard parts out there'. On his car he said, 'It is working really well. We did a lot of work before coming here so we were pretty well prepared so we knew what we need to do to the car'. Asked about changes for FP3, he said, 'we will make a few small changes to improve the flow of the car. There are some fast parts followed by slower sections so we will try to get the car as balanced as we can for that'. Behind Phend, Kohta Akimoto, 2007 Champion Hayato Matsuzaki, multiple champion Ryan Cavalieri and reigning 1:8 Offroad World Champion David Ronnefalk completed the Top 10.
View our event image gallery here.

... Lire la suite sur Red RC - RC Car News