Awesomatix A800X MMCX Crossflex aluminium chassis
Awesomatix A800X MMCX Crossflex aluminium chassis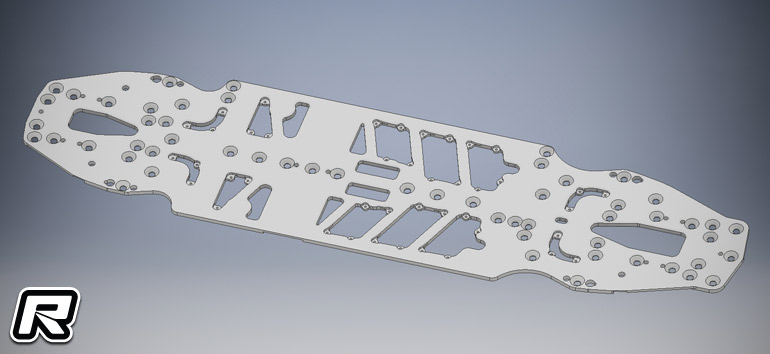 Coming soon from RC-Carbonstore's Rebellion-RC brand is the Cross-Flex aluminium chassis for the Awesomatix A800X MMCX mid-motor touring car. The patent-pending Alu-Crossflex chassis was developed for the use in medium to high-bite traction conditions with its highly machined design allowing optimised flex characteristics that can be greatly influenced with the use of up to twelve optional brass inserts that not only add up to 47.9g of weight in the lowest area of the chassis, but they can also be used to change the overall torsional flex characteristics. The idea was to become able to adjust the weight-balance as well as the flex individually with every insert by using different fixing positions without the need of changing the whole chassis; with a standard chassis being always hard front/rear or soft front/rear, but not hard front/soft rear. When the brass inserts are fixed at a 90 degree angle to the driving direction they almost have no influence to the flex, but if attached using the remaining – cross-positioned – mounting points, the inserts decrease the flex. To make the system work the fixing points for the "hard" setting are 0,3mm lowered to make for a free movement at "flex" setting, and when using the "hard" setting drivers need to insert the included 0,3mm shims to be able to access the desired "hard" flex settings. The chassis is machined from high-quality aluminium, it comes black anodised for wear and looks, features a laser-engraved Rebellion-RC logo and it is of a conical shape, ensuring increased ground clearance and less chassis scrubbing during hard cornering. The chassis and the optional brass weight inserts are available for pre-order now and will ship in about two week's time.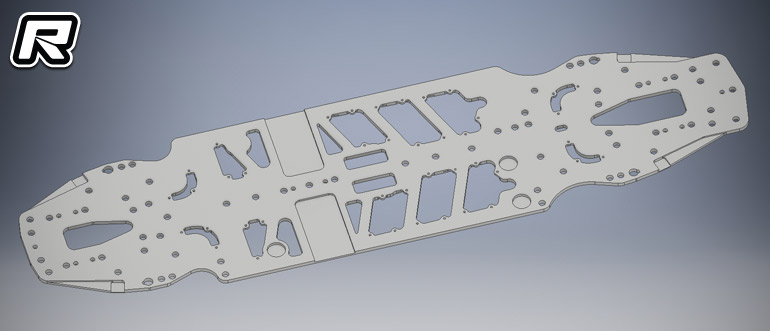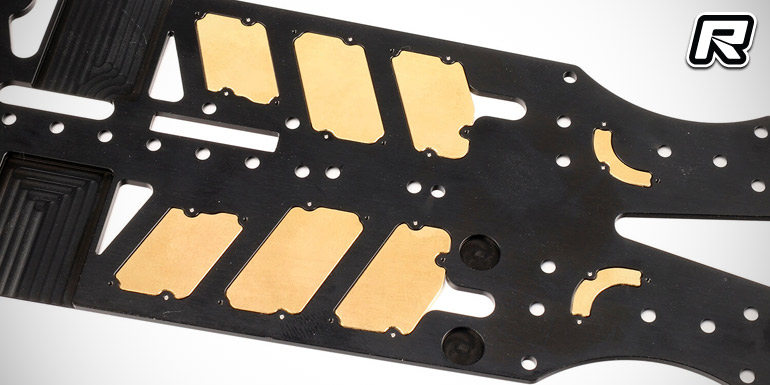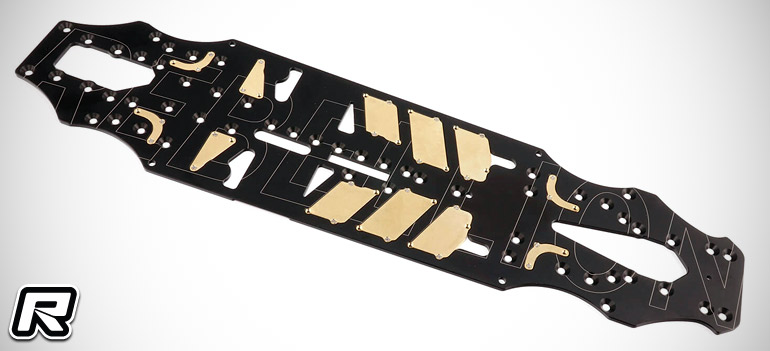 Source: RC-Carbonstore [rc-carbonstore.com]
The post Awesomatix A800X MMCX Crossflex aluminium chassis appeared first on Red RC.
... Lire la suite sur Red RC - RC Car News