JConcepts 1963 Ford Falcon Street Eliminator (...)
JConcepts 1963 Ford Falcon Street Eliminator body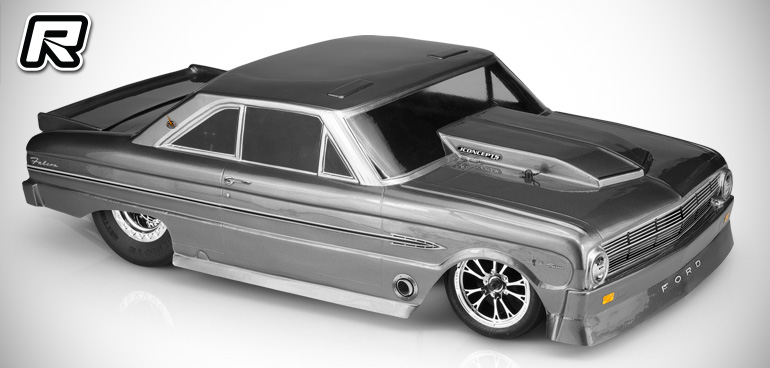 This new 1963 Ford Falcon from JConcepts is intended for street racing and drops to the popular Team Associated DR10 and SCT conversions as well as drag racing builds currently in the market. During the design, it was important to maintain a narrow width to match track widths of popular vehicles and to slip through the air at a high rate of speed. Also, a lower trim line on the sides and front chin-spoiler minimises draft inside the body shell. The round and beady headlights create the feel for this legendary vehicle and the bar grille separates a broad front-end. The front bumper is moulded in position along with an additional and lower trim-line for racing purposes. The hood-scoop buries into the windshield providing that racy look while the cab itself looks strong with chiseled window framing and mock trim package. The rear fender torpedoes back to create the base for rear taillights and a drop-down through the rear bumper to complete some of the futuristic styling. The side panels of the body are quite recessed and with included decals, the arrow shaped body trim can be mocked into position for a more 'Falcon-ized' appearance.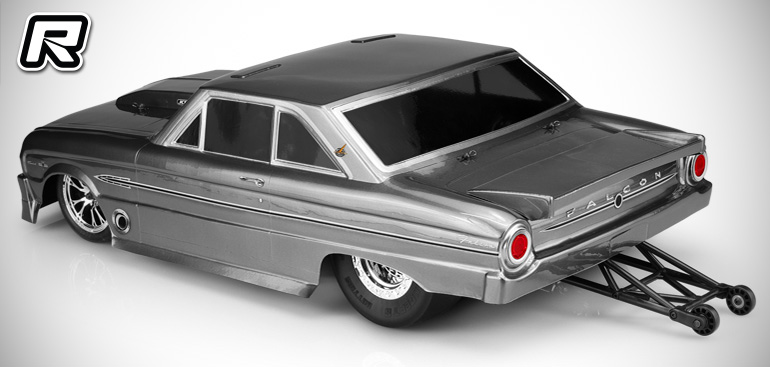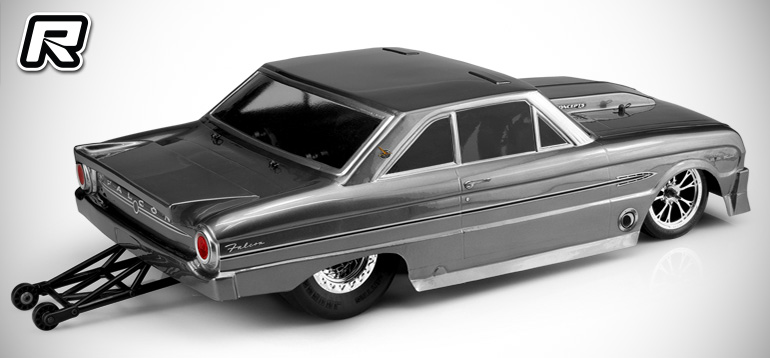 Source: JConcepts [jconcepts.net]
The post JConcepts 1963 Ford Falcon Street Eliminator body appeared first on Red RC.
... Lire la suite sur Red RC - RC Car News