Futaba 7PXR 7-channel high-end radio system
Futaba 7PXR 7-channel high-end radio system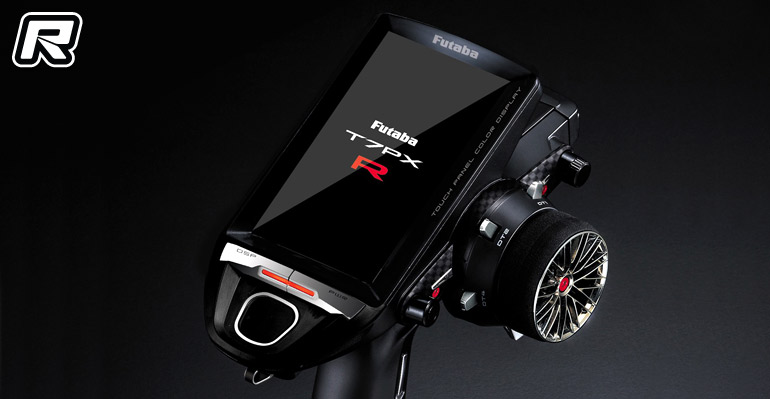 Futaba have announced the soon release of their new 7PXR 7-channel top of the food chain radio system. Based off of the popular 7PX the R variant features several updates such as new home and menu buttons, an optimised weight balance for effortless handling even during long mains, and new carbon-reinforced steering and rear housing parts. By the use of red-anodised aluminium screws the weight was further reduced – and visual impact greatly improved – while a new-shape throttle trigger and brake lever improve the throttle and brake feeling. An "R" specific display design and background colour function as well as the included 1100mAh LiFe battery round out the 7PXR package. Other features such as the 4.3 inch full-colour LCD display, telemetry functions, MicroSD card slot and more have been taken over from the previous radio. The "R" is available as a set with one or two R334SBS or R334SBS-E T-FHSS SR receivers.
Specifications & features:
– 2.4GHz telemetry system (T-FHSS SR/T-FHSS/S-FHSS/FASST-C2 compatible)
– LiFe 1100mAh battery
– Left-handed support
– Variable trigger position
– 4.3 inch colour TFT-LCD
– Touch panel
– Clock function
– MicroSD card slot (card sold separately)
– Telemetry reading function (speaker/earphone)
– Receiver voltage display function
– External voltage display (optional sensor), temperature display (optional sensor), speed ​​display (optional sensor), GPS display (optional sensor)
– Steering gyro sensitivity adjustment function
– Gyro mixing
– 4WS mixing
– Dual ESC mixing
– 40 model memory
– Model name (15 characters)
– MC link function (supports MC970CR, MC960CR, MC940CR, MC950CR, MC851C, MC850C, MC602C, MC601C, MC402CR, MC401CR
– S.BUS servo setting function
– Fail safe
– Battery fail safe
– Timer function
– Gear ratio table
Source: Futaba [rc.futaba.co.jp]
The post Futaba 7PXR 7-channel high-end radio system appeared first on Red RC.
... Lire la suite sur Red RC - RC Car News