Nagashima opens up Rd4 of OneTen Series with TQ (...)
Nagashima opens up Rd4 of OneTen Series with TQ run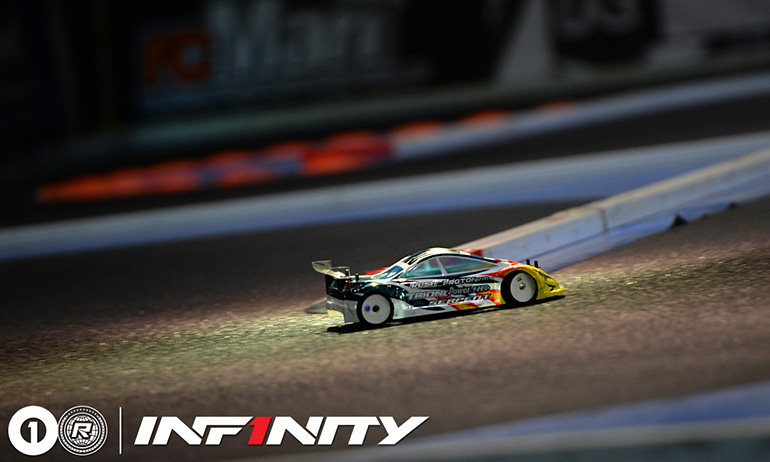 A new day and finally a new name at the top of the results sheet, with Yugo Nagashima topping Q1 at the 4th round of the OneTen Series presented by Infinity at the AMA in Guangzhou. The Serpent driver led home Jin Sawada, who had headed the times up until an incident midway through the run where he had to avoid a crashed car on the main straight. Taking 3rd Gary Huang was less than happy with his car today due to the increase in traction overnight, while 4th went to young Marco Ma with the Serpent of Hong Kong driver Stick King rounding out the top 5. Asked about his run Yugo said, 'the car is so so', before going on to explain that the traction had increased since yesterday but thanks to a number of changes to his Serpent X20, including a different chassis and some major setup changes as well as reverting to a Turismo body from Protoform, had made the car slightly easier to drive but was still nowhere near where he wants it.
Continue reading this report here or view our complete event coverage here.
The post Nagashima opens up Rd4 of OneTen Series with TQ run appeared first on Red RC.
... Lire la suite sur Red RC - RC Car News