ZooRacing Hellcat 190mm touring car body shell
ZooRacing Hellcat 190mm touring car body shell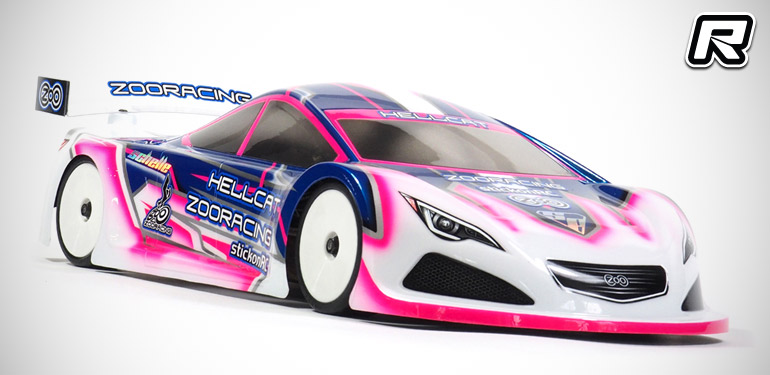 ZooRacing from Germany is busy adding more groundbreaking 190mm touring car body shells to their line-up with the latest creation being the Hellcat. The goal was to create a more efficient body with advanced aerodynamics that allow for aggressive cornering and yet a nailed rear end. This was achieved by using a long front section with splitter that sits 10mm further forward while a round-shaped outer line ensures a smoother transition when changing directions as the air flows smoothly and constantly over the front splitter, fenders and grille. In addition to the splitter the windshield and cabin also sit 10mm further forward with the whole section being shaped like a drop for maximised rear grip and stability thanks to optimised airflow towards the rear wing. Smooth transitions from the hood over the cabin towards the rear lid ensure optimised aerodynamic efficiency and thus less turbulences and drag, which leads to equal front-to-rear balance at both low and high speeds.
In addition a low-profile trunk section with a slightly upwards bending trunk lid further improves downforce as does the curved shape, that optimises aerodynamics in combination with the included curved rear wing. The fine-tuned shape of the wing – it is curved in two dimensions, bending up- and rearwards – increases its overall surface for maximised rear traction. According to ZooRacing the body positions between the Preopard and the DogsBollox in terms of aggressiveness, giving racers another tuning option. As usual the body, made of high-quality polycarbonate, is outfitted with several trick anti-tuck features such as structured side skirts which add to the overall aerodynamics and looks while greatly preventing body tucks without the need for additional reinforcements. Other features include ZooRacing standards such as large wheel arches for easy back and forth placing of the body, rear body mounting grids, and 2-step window masks. The body is available in standard and lightweight variants and it also includes a detailed decal sheet and lightweight wing mounting hardware.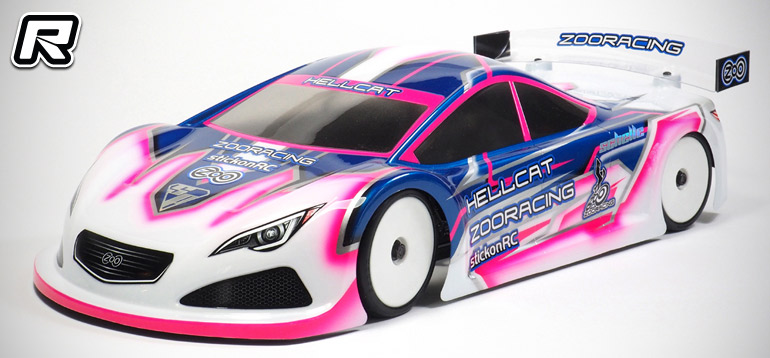 Features:
– CAD designed
– Specialised high downforce/high efficiency body shell
– Aggressive steering, high overall downforce for quick cornering especially in 13.5T Pro Stock and Modified racing classes and when running in medium to high-grip conditions
– 10mm forward-placed front end and cabin for aggressive steering and improved rear end grip
– Curved trunk section and rear wing for optimised rear stability and aerodynamics
– Structured rear end for anti-tuck capabilities
– Large wheel arches allow the body to be placed 4mm front or back (8mm in total)
– Large wheel arches ensure the tyres will not rub in whatever position
– Anti-tuck capabilities with structured side skirts
– Static reinforcement on the hood. Especially useful when running the ultra lightweight variant
– 0.5mm ultralight body weighs in at about 55g cut & including wing
– 0.7mm standard body weighs in at about 83g cut & including wing
– Detailed decal sheet
– 2-step window masks
– Wing mounting hardware
– 100mm grid on the rear truck lid for easy and convenient body mounting
– Designed to meed GBS rules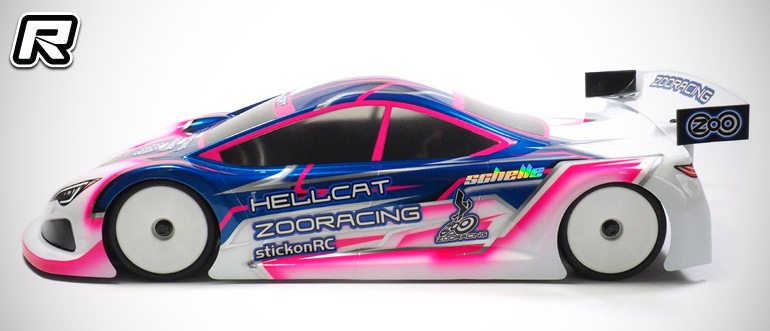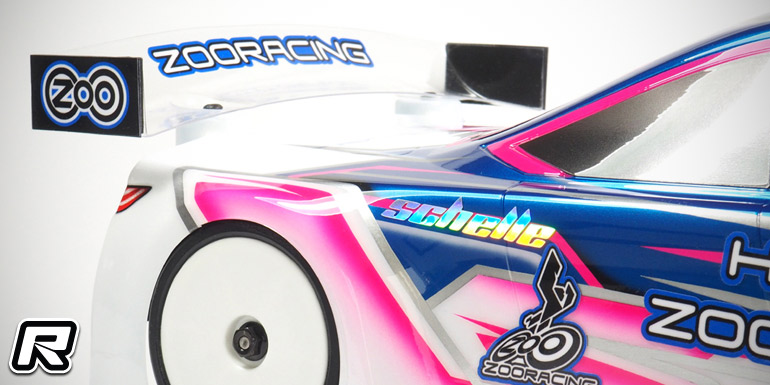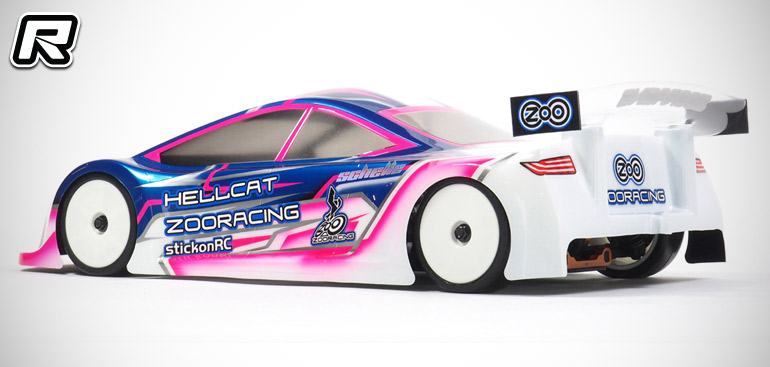 Source: ZooRacing [zoo-racing.com]
The post ZooRacing Hellcat 190mm touring car body shell appeared first on Red RC - RC Car News.
... Lire la suite sur Red RC - RC Car News