Core RC grease line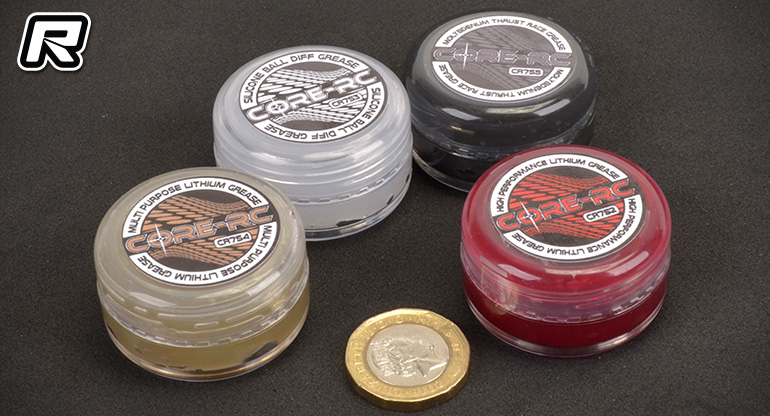 Core RC's new line-up of grease has been extensively tested by the Schumacher engineering department and factory race team to have you covered for all applications and comes supplied in larger than normal 10ml pots. First up is the red high performance lithium complex grease which is best for lubrication of plastic gears, universal joints and driveshaft bone pins/blades and diff output interfaces. Suitable for a higher temperature than the multi purpose grease. Next up is the silicone ball diff grease, for use on the main balls of a diff. Stable and consistent for many runs, it is made from 100% pure silicone. The multi purpose lithium grease is a general purpose lower cost lithium grease, suitable for plastic gears, universal joints and metal interfaces. Finally there is the molybdenum or better known as moly grease, mainly used for thrust races in ball diffs but also good for metal gears and CVD's for its high loading properties. Not to be used on plastics.
Source: Core RC [racing-cars.com]
The post Core RC grease line appeared first on Red RC.
... Lire la suite sur Red RC - RC Car News