Yuki Model Q8 Plus Smart 200W AC/DC charger
Yuki Model Q8 Plus Smart 200W AC/DC charger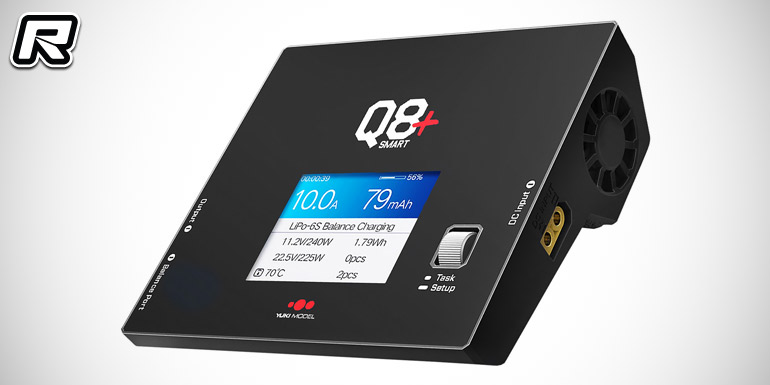 Yuki Model from Germany have announced the soon release of their new Q8 Plus Smart 200W AC/DC charger. The compact device measures 116x117x42mm and it weighs in at a lightweight 370g. It features a built-in power supply and its powerful power circuit allows for up to 14A of charge current for 1S to 6S LiXX battery packs. The colour LC display makes monitoring the battery's vitals signs easy and a simple scroll wheel ensures swift and convenient programming. The charger will become available by end of April.
Specifications:
– Voltage input AC: 100-240V
– Voltage input DC: 11-18V
– Dimensions: 116x117x42mm
– Weight: 370g
– Charge power: DC max. 200 W (@min. 24V), AC max. 100W
– Discharge power: max. 5W
– Charge current: 0.1-14.0A
– Discharge current: 0.1-1.0A
– Balancer current: max. 300 mA/cell
– LiPo/LiHV/LiFe/Li-Ion: 1-6S
– NiCd/NiMH/NiZn: 1-15S
– Pb: 2-20V
Source: Yuki Model [yuki-model.de]
The post Yuki Model Q8 Plus Smart 200W AC/DC charger appeared first on Red RC.
... Lire la suite sur Red RC - RC Car News