Volker & Wilck match each other with 10th round (...)
Volker & Wilck match each other with 10th round wins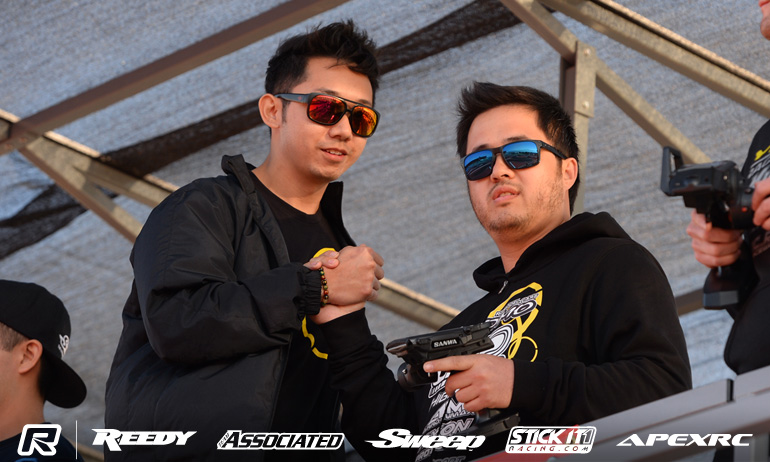 The tenth round of racing at the Reedy Race of Champion saw title rivals Ronald Volker and Viktor Wilck match each other as they both came through the field of their respective heats to add another race win.  Separated by 1-point going into the final round of Day 2's action at Steel City RC Speedway that is how the gap remains in the overnight standings with 2 rounds to go but whether they go ahead is in the hands of mother nature.  With the general conscious from various weather apps being that no racing will happen tomorrow due to forecast overnight rain, should that be the case Volker will be crowned Reedy Race Champion for a fourth time but if racers wake up to dry conditions in Fontana tomorrow morning its all to play for for Wilck. While Volker is sure to be doing his best rain dance and Wilck wishing for a dry day, for defending champion Marc Rheinard which ever way it swings he is set to give up his title with 3rd place on the podium.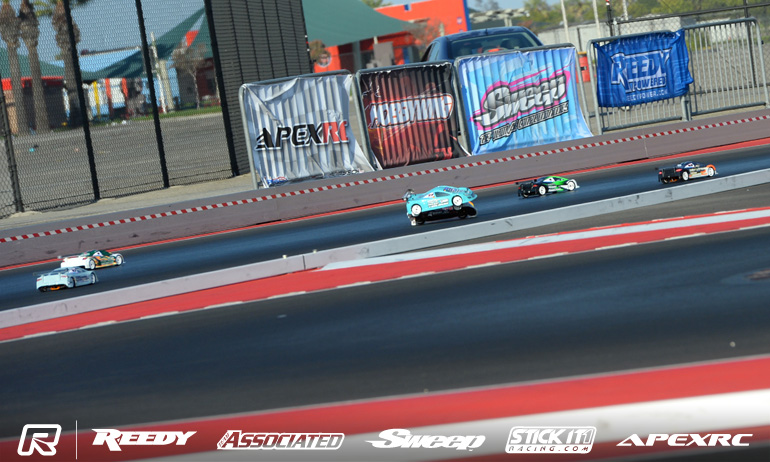 Not comfortable with congratulations given to him by members of the Infinity team, asked about his latest race Volker said, 'I took a hard hit going into the first corner but somehow the car stayed rubber side down and I was able to recover.  This time was the best the car has been all day so I was able to close the gap and make some moves to eventually get the win'.  Asked about the possibilities of a fourth title, he replied, 'tomorrow there is a high chance of rain so we will have to wait and see how things look but I'm ok with the weather forecast being correct'.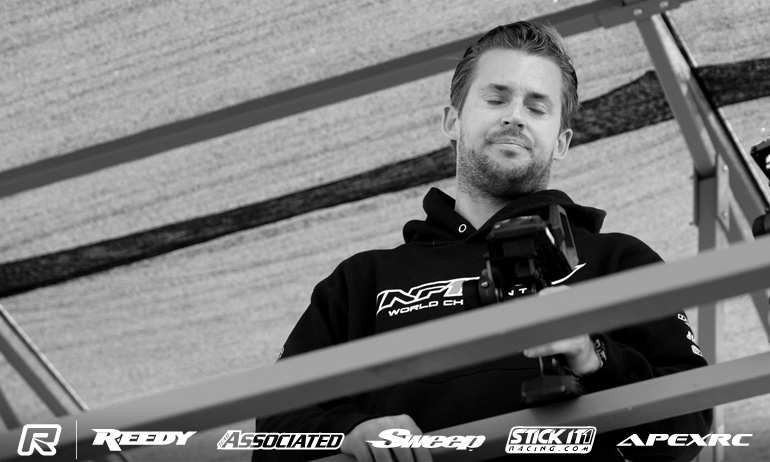 Contesting his first Reedy Race with reigning manufacturers champions Infinity, Wilck said, 'It was a perfect race again.  I just feel I needed to get more races against Ronald'.  With four wins compared to Volker's five and accepting defeat to his rival, he continued, 'Congrats to him. He made the most of his car. It was not perfect, our's was better but we didn't maximise our results.  The big one was this morning when I hit the two cars'.  With a small number of people reporting that their weather app was showing a dry morning Wilck said, 'It would be nice if its dry tomorrow but on my phone it does look good, let see'.
View the event image gallery here.

... Lire la suite sur Red RC - RC Car News