RC Maker T4'20 GeoCarbon bumper plate with stopper
RC Maker T4'20 GeoCarbon bumper plate with stopper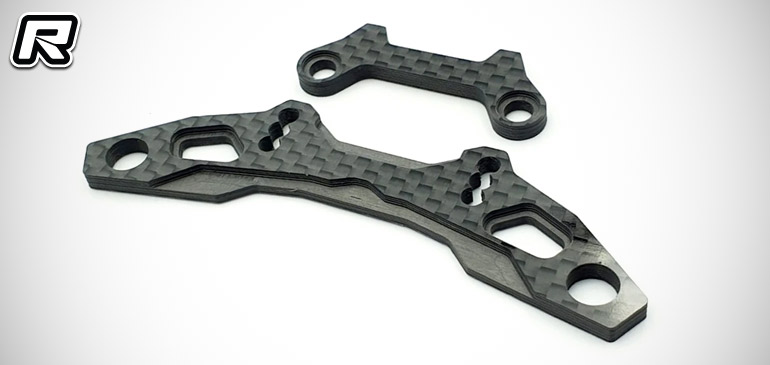 RC Maker have introduced their new GeoCarbon front bumper plate with stopper for the Xray T4'20 touring car. The plate and stopper feature a stylish, stealthly and innovative design and the parts add extra protection to the front of the car as the support contacts the bulkheads and prevents impacts from snapping the main chassis and are very important. The design integrates the stopper under the main bumper plate, lining up with the bearing mounts on the front bulkheads. In the event of a crash, the force will be transferred through this and keep the chassis in tact, with minimal effect on the bulkheads. The brace recesses over the small bumper posts enabling it to get low enough to align with the bulkhead. When tightening the upper plate, it clamps the whole assembly down tightly. Upon resting, there is a 0.2mm gap between the bulkheads and this support, to prevent any rubbing and tweaking. The bumper plate also features three sets of holes, allowing drivers to adjust the bodyshell forwards and backwards as seen on the standard plates. The integrated stopper does not move, it will be in the same place regardless of the body post position. Due to the design, the plate can also stay in place when removing the front anti-roll bar.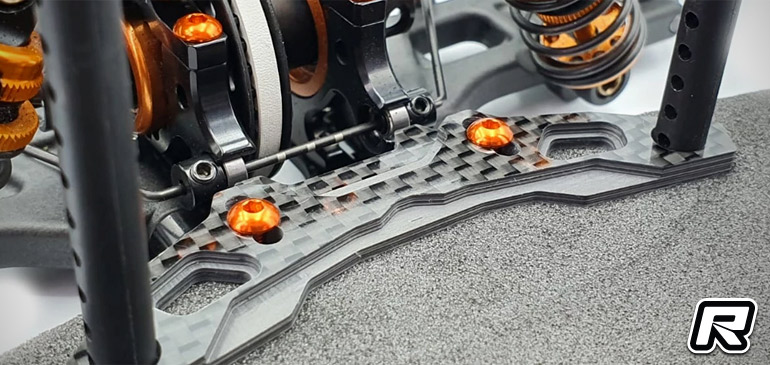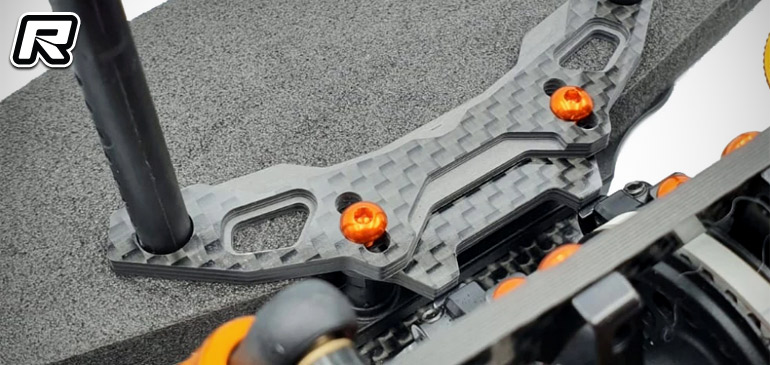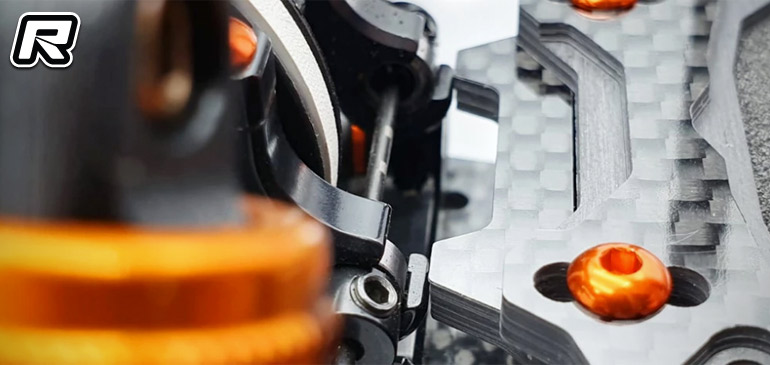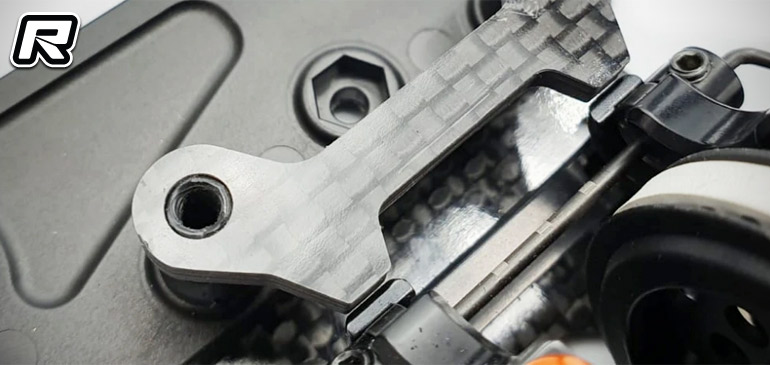 Source: RC Maker [rcmaker.com.au]
The post RC Maker T4'20 GeoCarbon bumper plate with stopper appeared first on Red RC.
... Lire la suite sur Red RC - RC Car News