Protoform Hyper-SS 1/8th scale GT body shell
Protoform Hyper-SS 1/8th scale GT body shell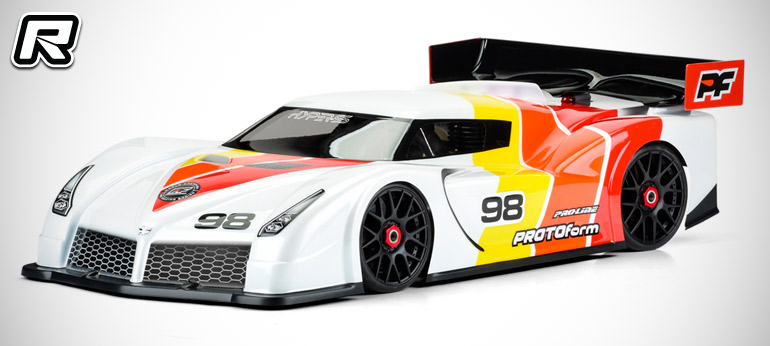 Following a first teaser Protoform have now officially introduced their all-new Hyper-SS body shell for the popular 1/8th scale GT classes. When IFMAR announced the first-ever 1/8th GT Worlds with a new set of Global Body Spec rules, Protoform set out to design a new body that was not only fast, but also relevant to the full-scale racing era that is here and now. In the past, GT8 cars have always featured cab-forward sports-car style bodies. But in recent years, the rapid advancement of the full-scale GT cars has evolved into the Supercar, and then more recently into the Hypercar that will be featured in the premier class at the Le Mans 24h in 2020. The radical, low-slung shape of the body includes a unique rear-wing with moulded-in Gurney flap. At the rear window area, low-drag louver vents can be trimmed out to allow for efficient engine cooling if required. The Hyper-SS meets all 1/8th GT Global Body Spec rules and is already approved for IFMAR competition at the upcoming World Championship. The body fits popular 1/8th scale GT cars with the shorter GT1 wheelbase of 325mm, and comes with rear wing, nylon wing mounting hardware, decal sheet, window masks, and overspray film. It is available in two weights of high-quality polycarbonate: 1mm regular weight and 0.75mm light weight for expert racers.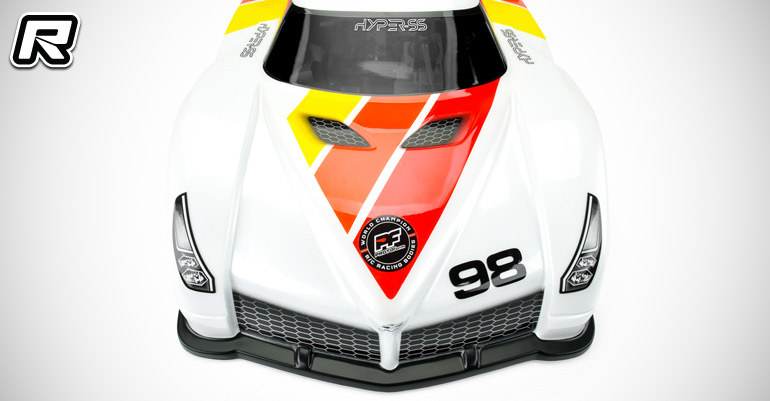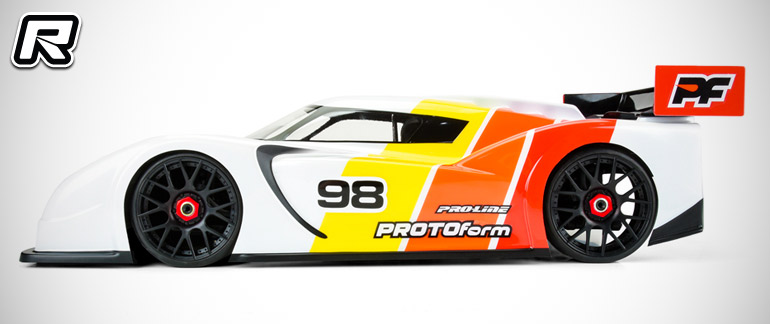 Source: Protoform [racepf.com]
The post Protoform Hyper-SS 1/8th scale GT body shell appeared first on Red RC.
... Lire la suite sur Red RC - RC Car News